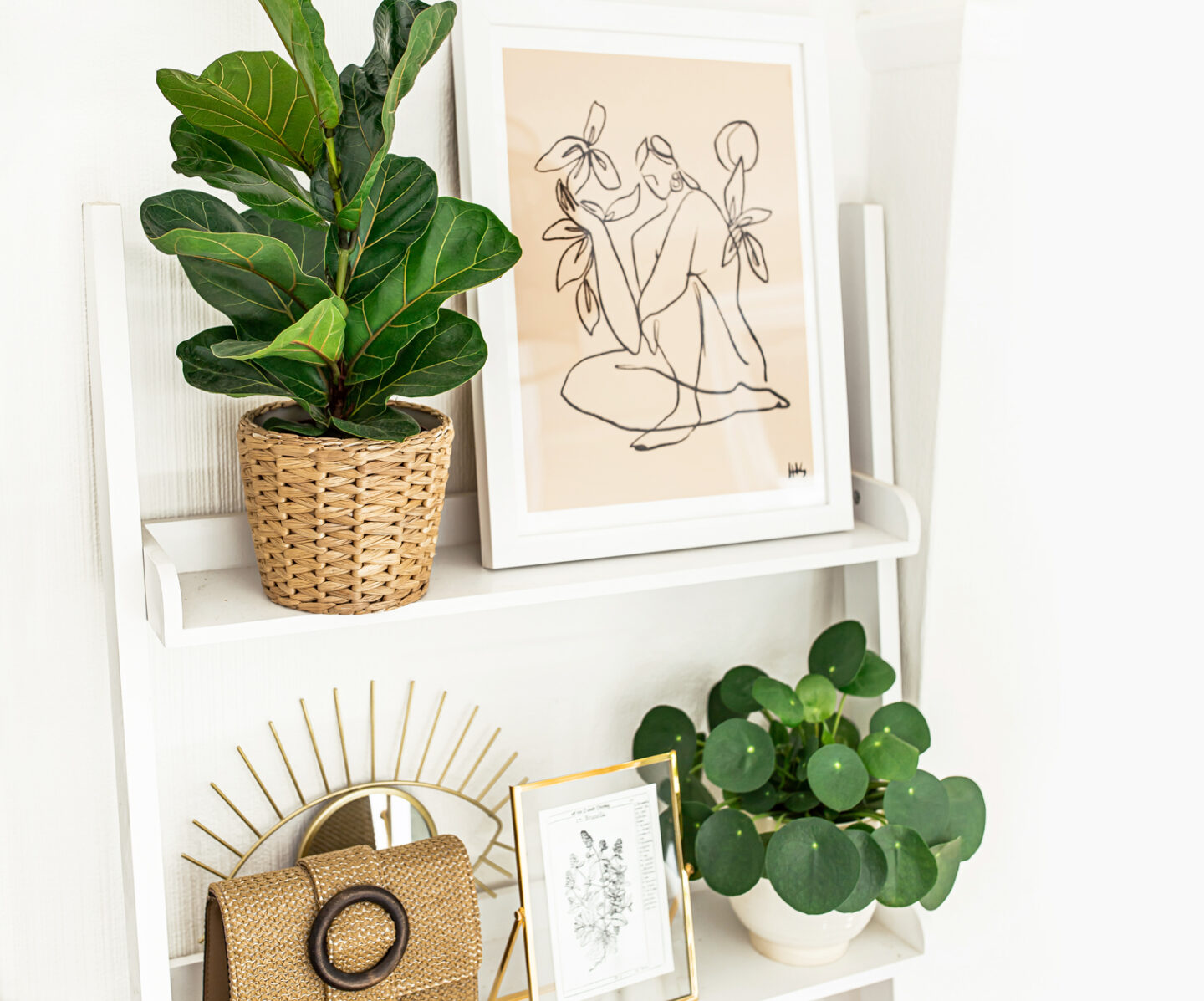 Houseplants are my go-to when it comes to decorating my home, they quite literally breathe new life into a room. Not only do they look lush, having plants around your house will purify the air, improve your mood and help to reduce your stress levels. If only my overpriced sofa worked as hard as my plant babies did.
What plant is that? — it's a question I get asked so frequently on Instagram that I thought it was high time I put together a guide on the best indoor plants for y'all. I'll be the first to put my hands up and say that I am by no means a green thumb or anywhere near a botanist. I'm just a twenty-something gal who has somehow managed to keep the following plants alive over the past few years while renting in London.
Within this post, you will find a detailed guide which entails the name of all my plants, how often you should water them, where to best position them in your home and links to where you can buy them from. Which leads me to my second FAQ.
Where do you get your plants from? — my second most asked question. The answer is varied, to be honest, I've accumulated plants as gifts, thrifts and from Columbia Road Flower Market (I used to live just up the road from this famous street). However, since relocating to South West London, I've favoured online shopping as my primary way of accumulating more green friends. When it comes to buying plants, there is just so much more variety available online, the prices are cheap (I just don't have the confidence to haggle at markets, let's be honest) and the shipping is fast.
The best indoor plants for your home
— This article contains affiliate links —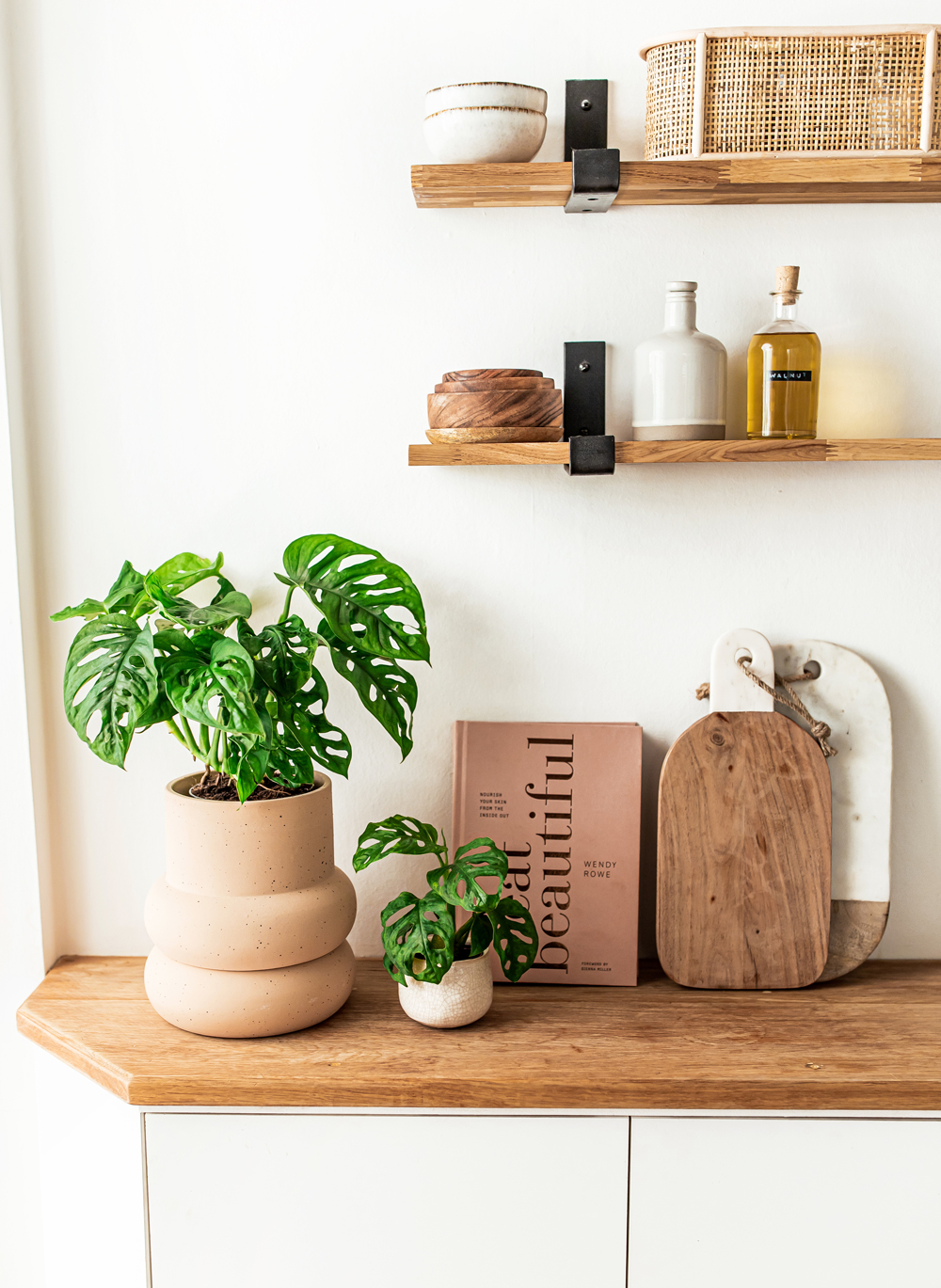 NAME 


Monkey Mask Monstera


[ Monstera adansonii ]


  WATER 


Water weekly and allow soil to completely dry out before watering.




  LIGHT 




Avoid direct sunlight. Grows best in dappled  indirect light conditions. Slower growth expected in low light.

S H O P‎‎‏‏‎ ‎‏‏‎ ‎‏‏‎ ‎‏‏‎ ‎H E R E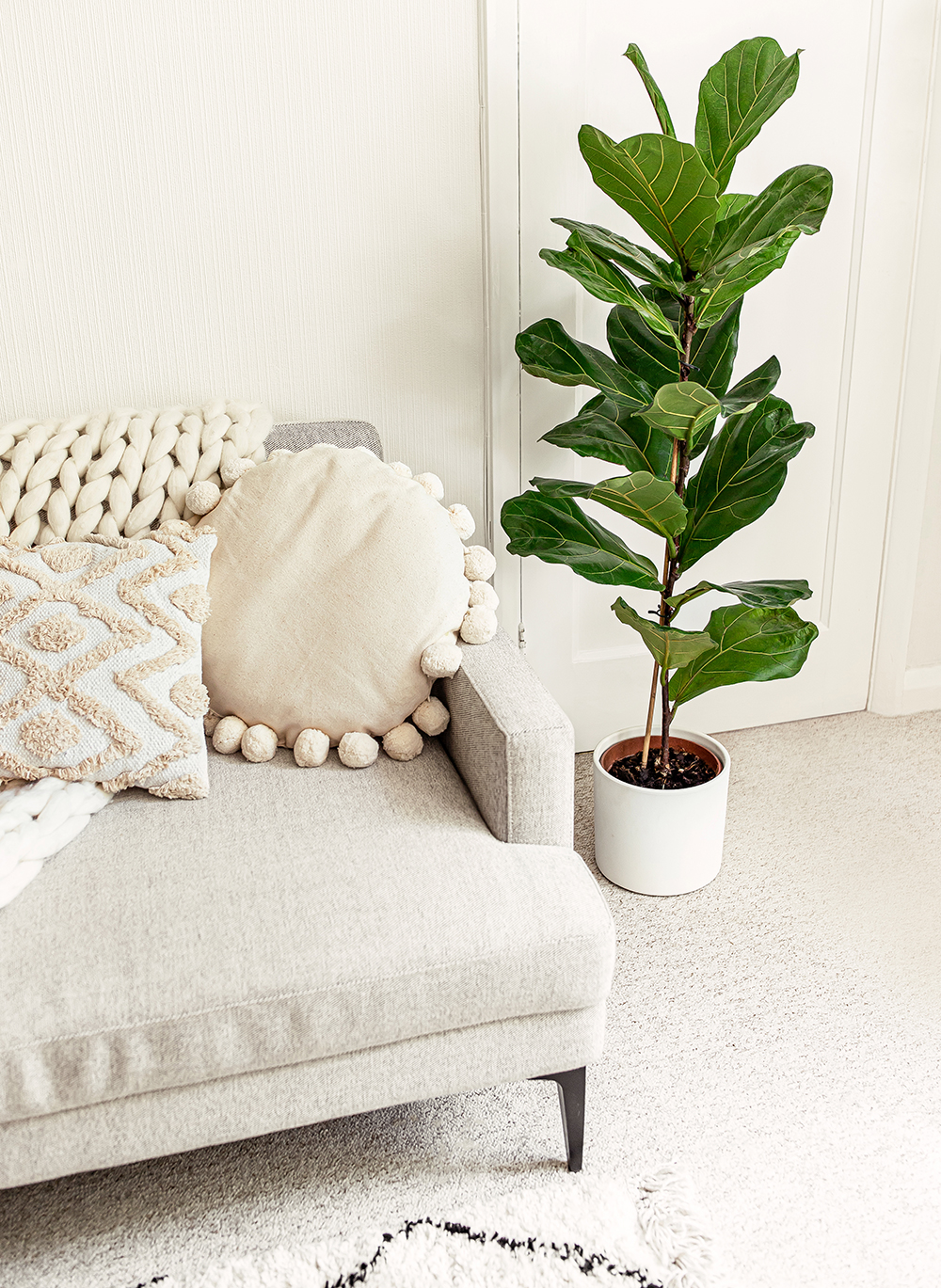 NAME 


Fiddle leaf fig


[ Ficus Lyrata Bambino ]


  WATER 


Check weekly and water when top inch of soil is dry. Mist regularly.




  LIGHT 




Keep in a bright room, away from the window. Rotate every week so it grows straight.

S H O P‎‎‏‏‎ ‎‏‏‎ ‎‏‏‎ ‎‏‏‎ ‎H E R E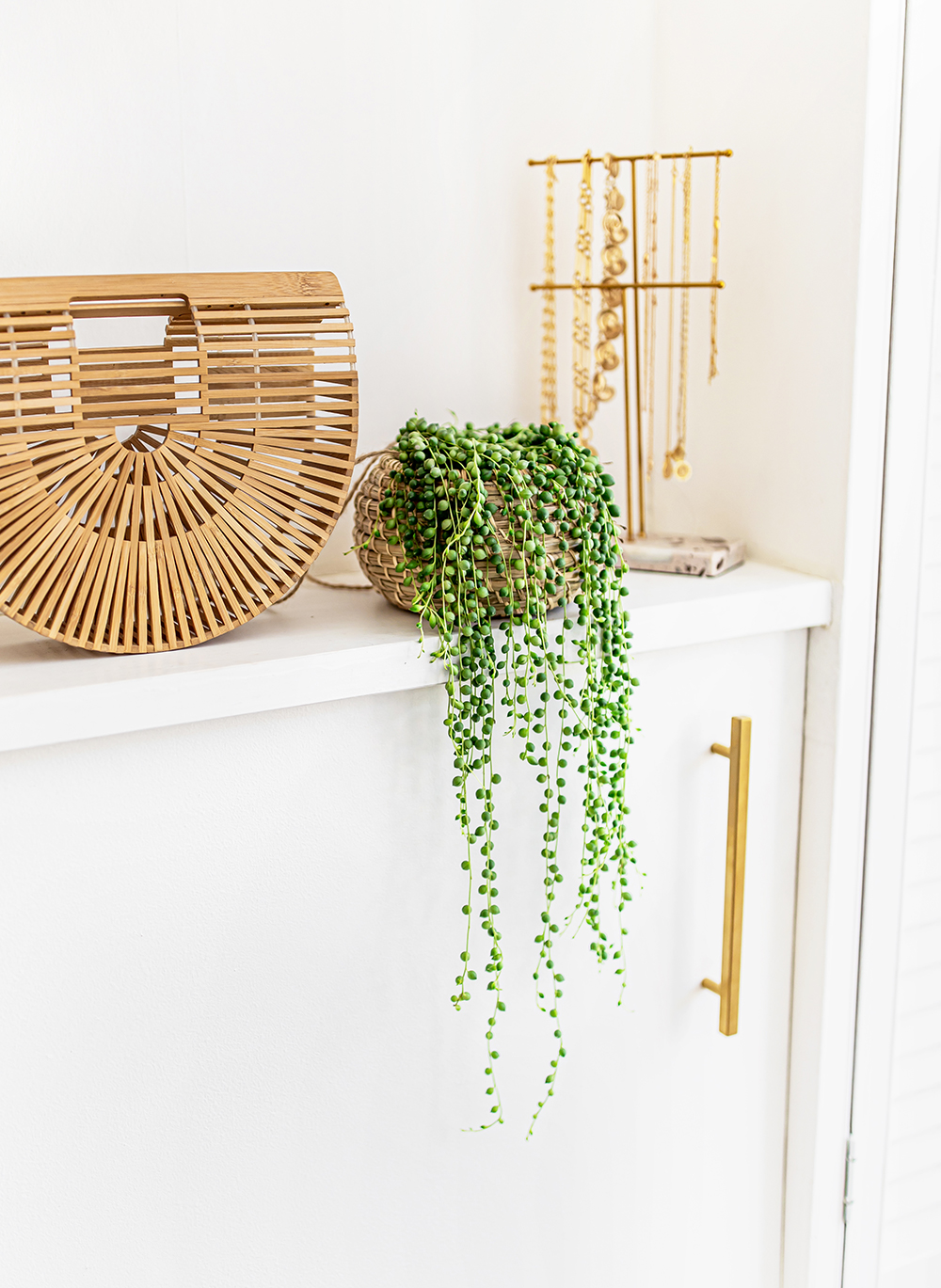 NAME 


String of Pearls


[ Senecio rowleyanus ]


  WATER 


Only water when soil is completely dry. Summer – water every 2 weeks. Winter – water once a month.




  LIGHT 




Keep in a bright room, away from direct sunlight.

S H O P‎‎‏‏‎ ‎‏‏‎ ‎‏‏‎ ‎‏‏‎ ‎H E R E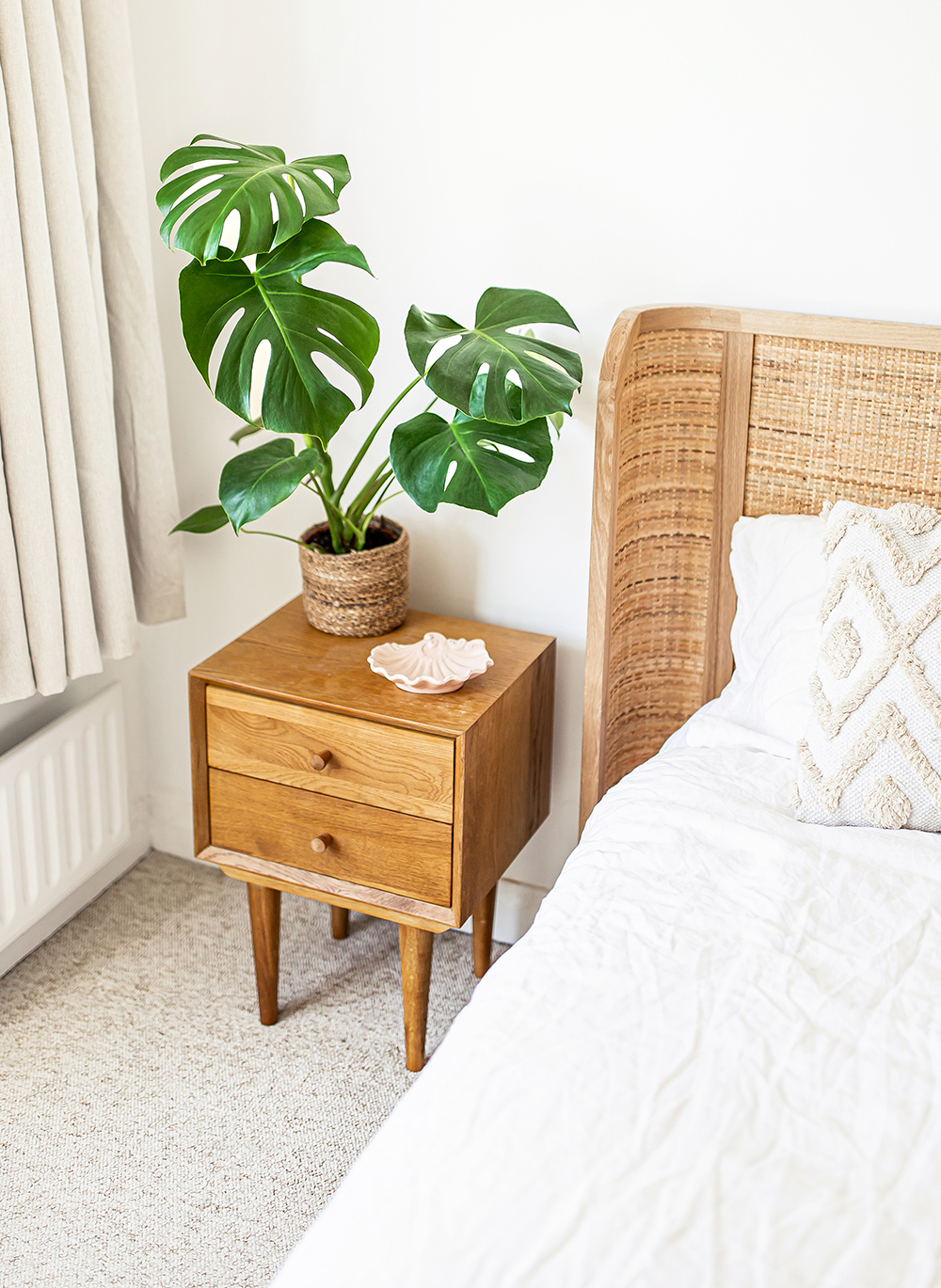 NAME 


Swiss Cheese Plant


[ Monstera deliciosa ]


  WATER 


Wait for soil to dry out before watering. Mist weekly or every few days in summer.




  LIGHT 




Grows best in bright, indirect light. Will tolerate light shade.

S H O P‎‎‏‏‎ ‎‏‏‎ ‎‏‏‎ ‎‏‏‎ ‎H E R E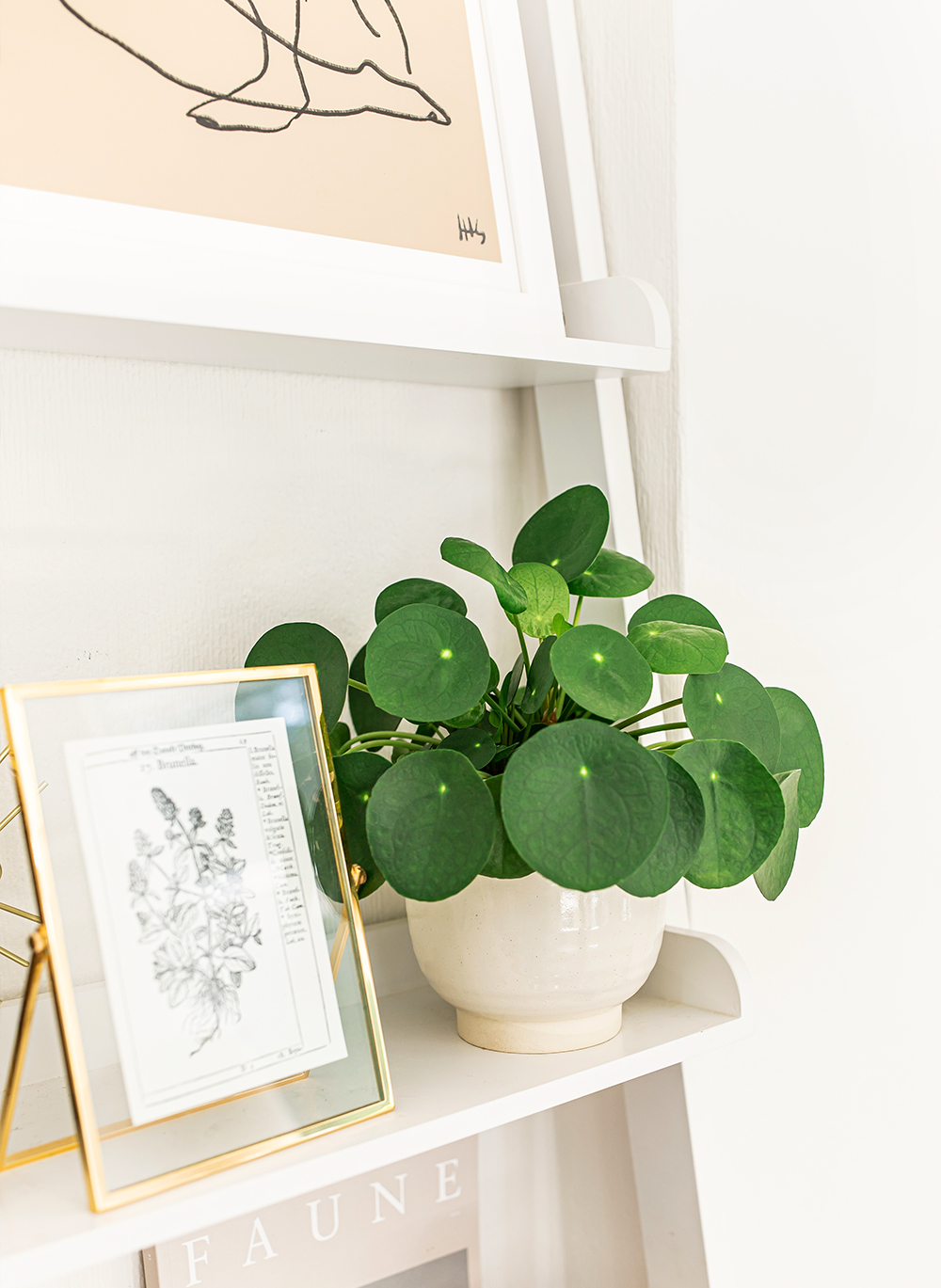 NAME 


Chinese Money Plant


[ Pilea Peperomioides ]


  WATER 


Almost let the soil dry out a little between waterings, keep lightly moist.




  LIGHT 




Keep in a bright room, away from the window.

S H O P‎‎‏‏‎ ‎‏‏‎ ‎‏‏‎ ‎‏‏‎ ‎H E R E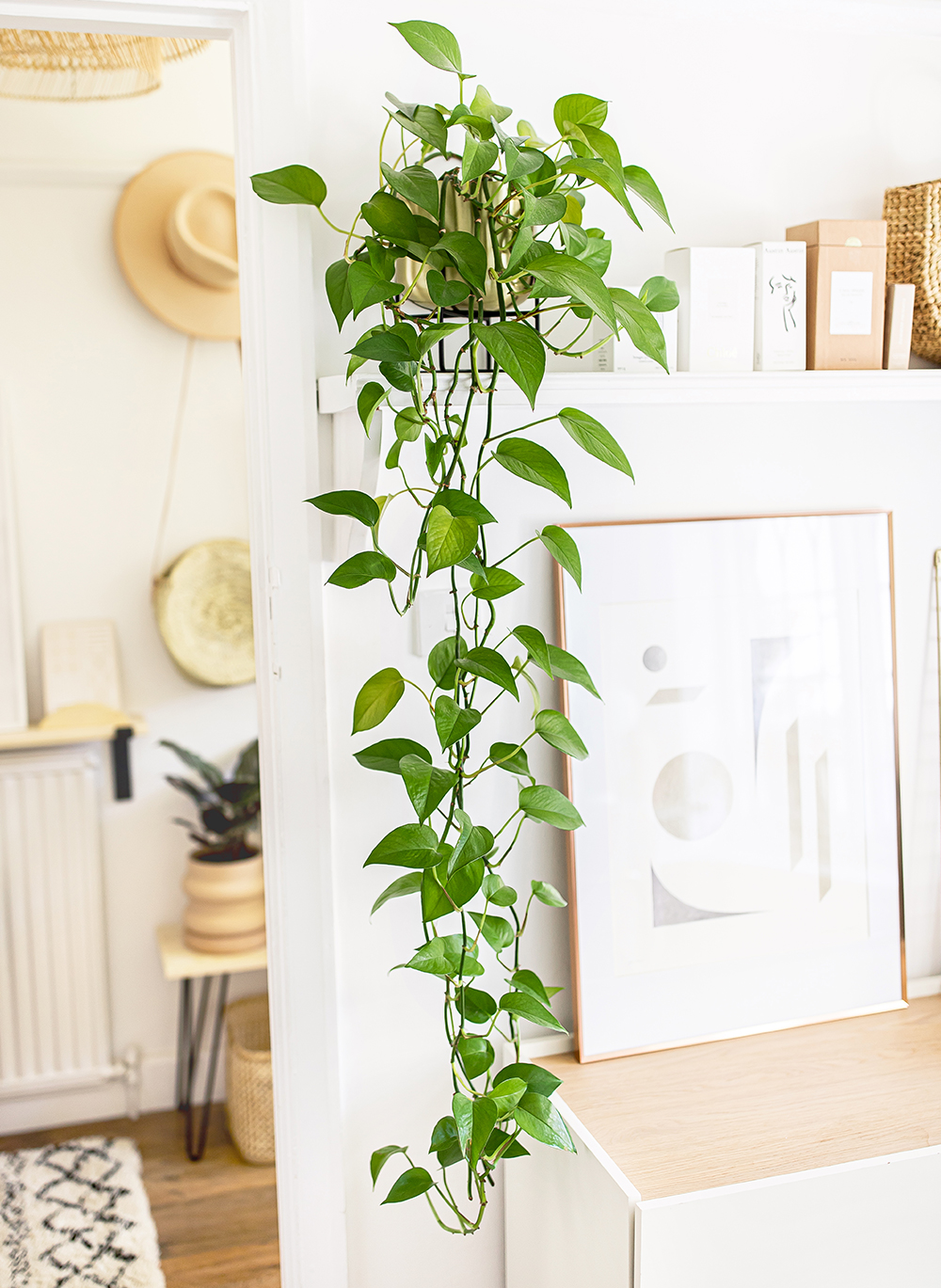 NeAME 


Devil's Ivy


[ Epipremnum aureum ]


  WATER 


Check weekly and water when top inch of soil is dry.

Almost unkillable and very easy to look after.


  LIGHT 




Medium light is best. Tolerates shade well. Does well in bathrooms. 

S H O P‎‎‏‏‎ ‎‏‏‎ ‎‏‏‎ ‎‏‏‎ ‎H E R E

 
  NAME 


Bird of Paradise


[ Strelitzia reginae ]


  WATER 


Water regularly, keeping soil moist in between watering. Mist regularly.




  LIGHT 




Keep in a bright room, away from the window.

S H O P‎‎‏‏‎ ‎‏‏‎ ‎‏‏‎ ‎‏‏‎ ‎H E R E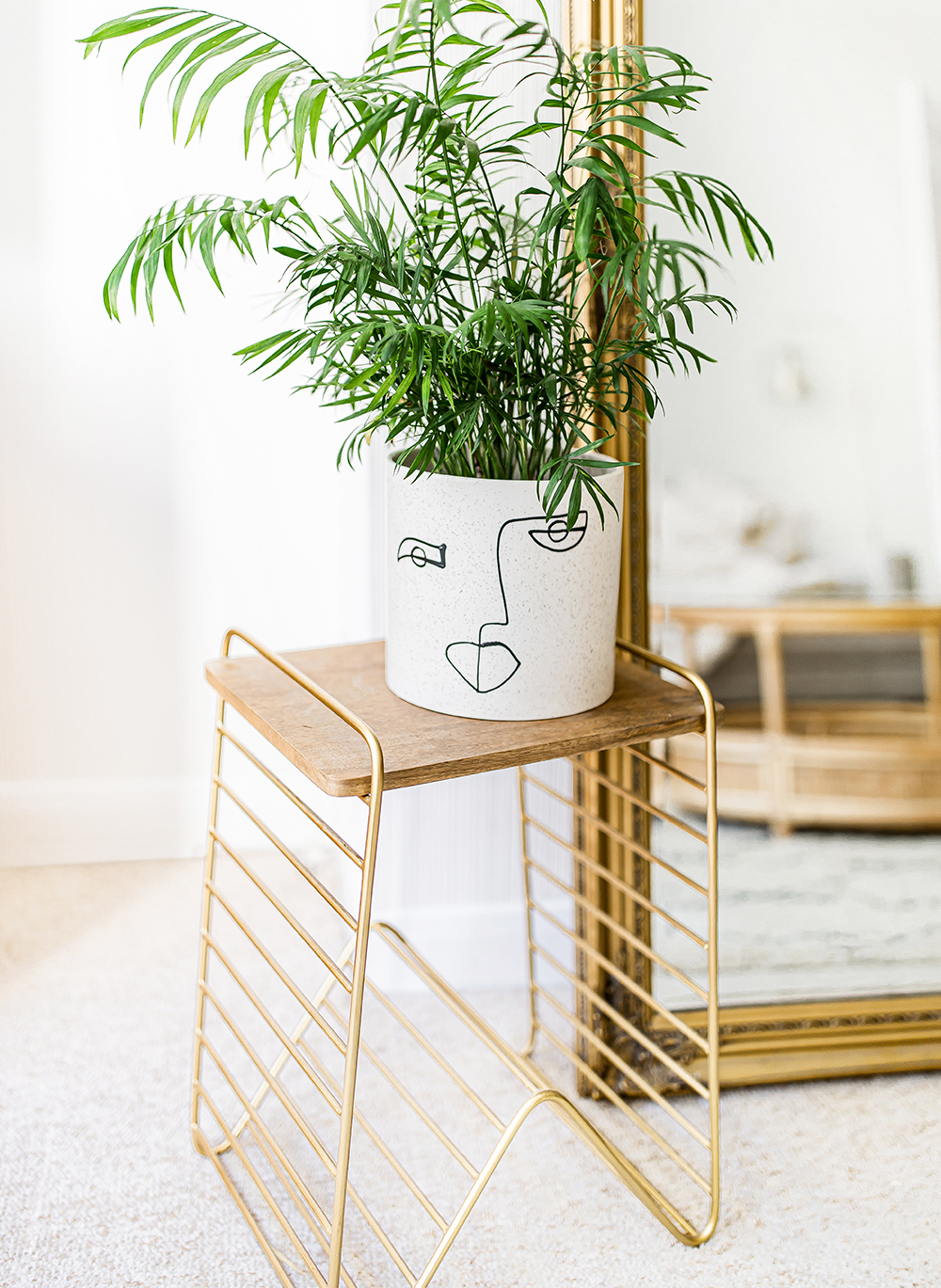 NAME 


Parlour Palm


[ Chamaedorea elegans ]


  WATER 


Check weekly and water when top inch of soil is dry. Underwatering is better than overwatering.




  LIGHT 




Keep in bright, indirect light. Will tolerate light shade.

S H O P‎‎‏‏‎ ‎‏‏‎ ‎‏‏‎ ‎‏‏‎ ‎H E R E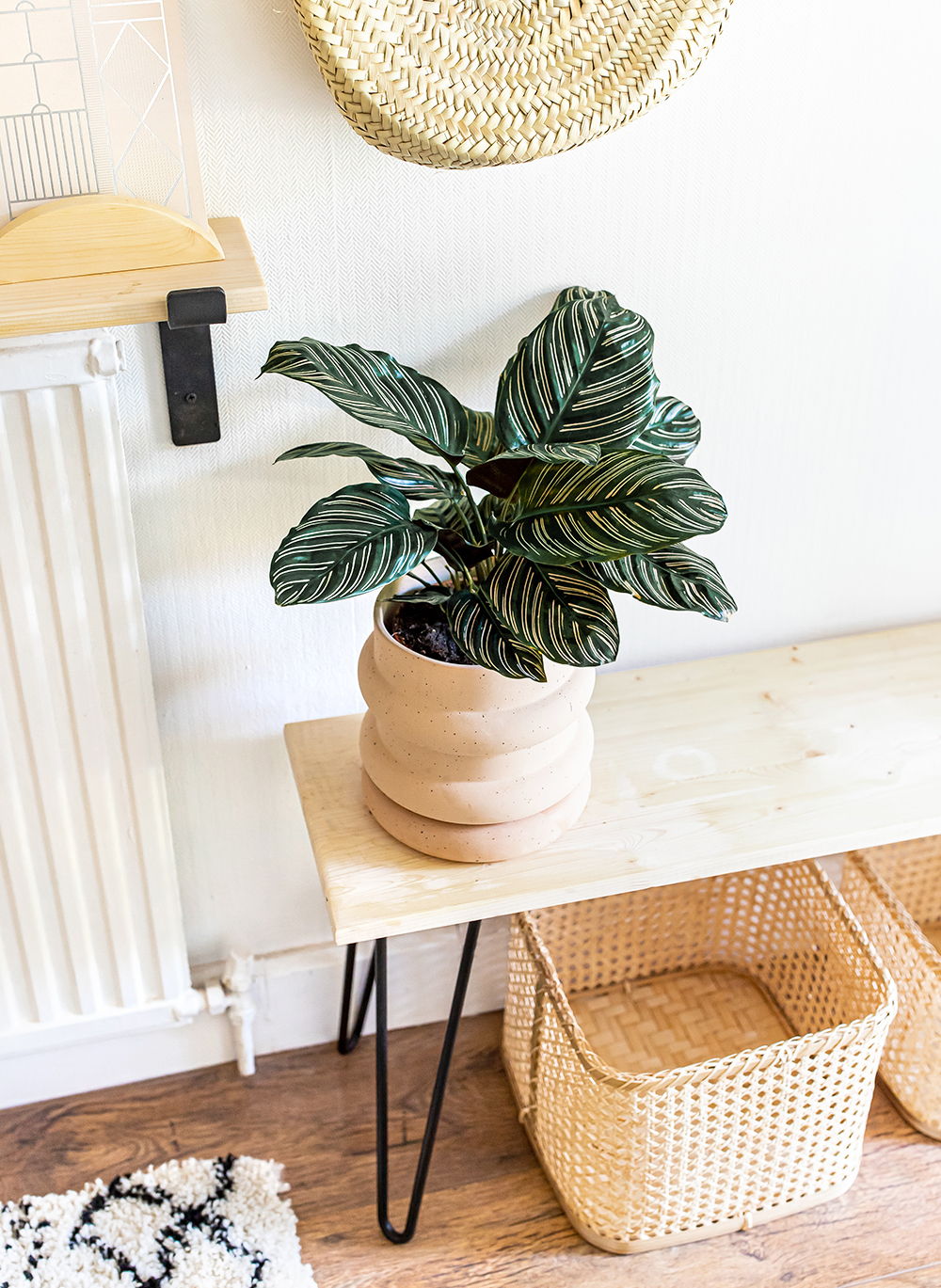 NAME 


Pinstripe Plant


[ Calathea Ornata Sanderiana ]


  WATER 


Check weekly and water when top inch of soil is dry. Mist weekly or every few days in summer.




  LIGHT 




Keep in a bright room, away from direct sunlight.

S H O P‎‎‏‏‎ ‎‏‏‎ ‎‏‏‎ ‎‏‏‎ ‎H E R E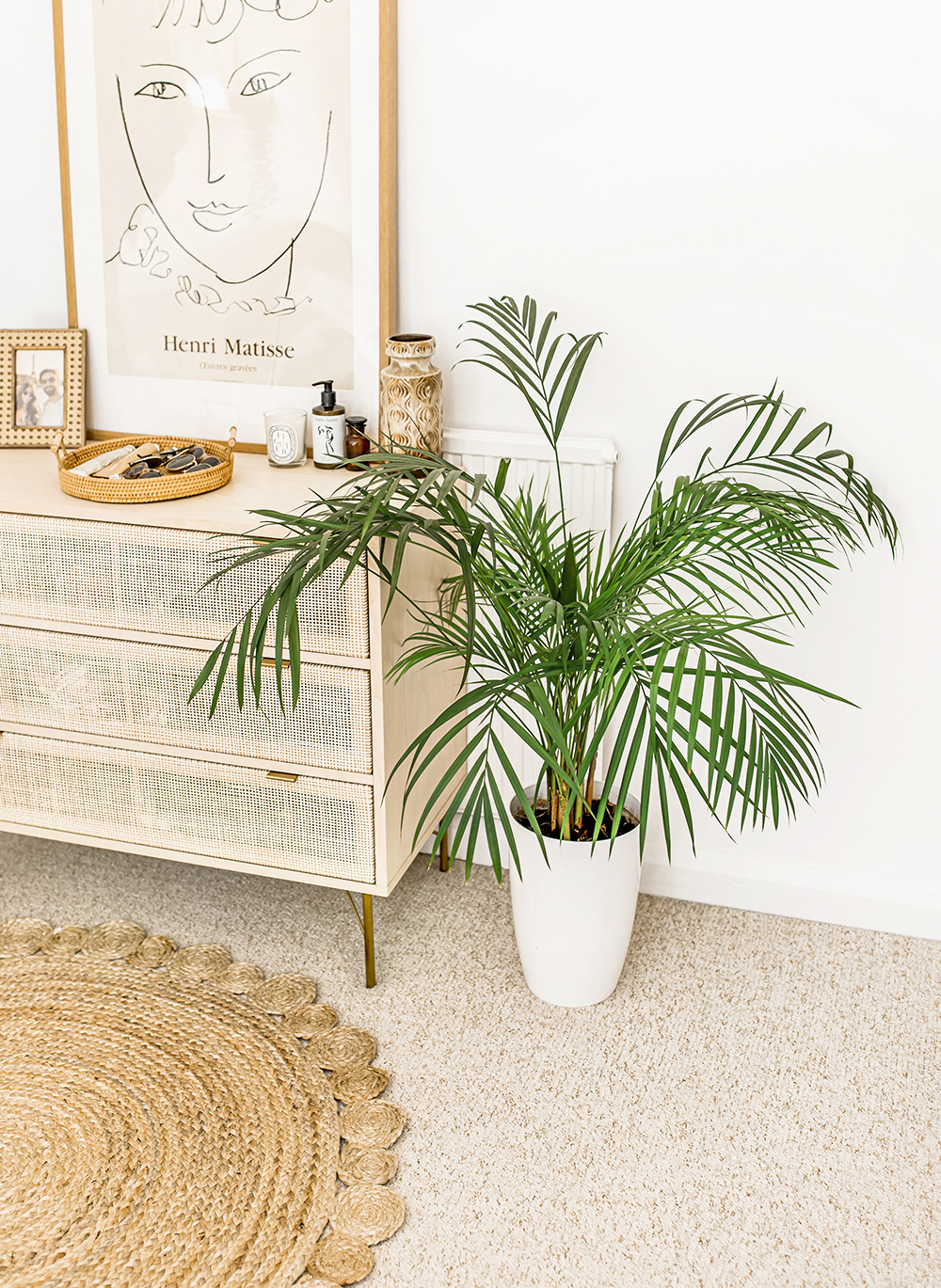 NAME 


Areca Palm


[ Chrysalidocarpus lutescens ]


  WATER 


Summer/Spring – Water regularly, keeping soil moist in between watering. Autumn/Winter – Water when top inch of soil is dry.




  LIGHT 




Keep in a bright room, away from direct sunlight otherwise leaves will burn.

S H O P‎‎‏‏‎ ‎‏‏‎ ‎‏‏‎ ‎‏‏‎ ‎H E R E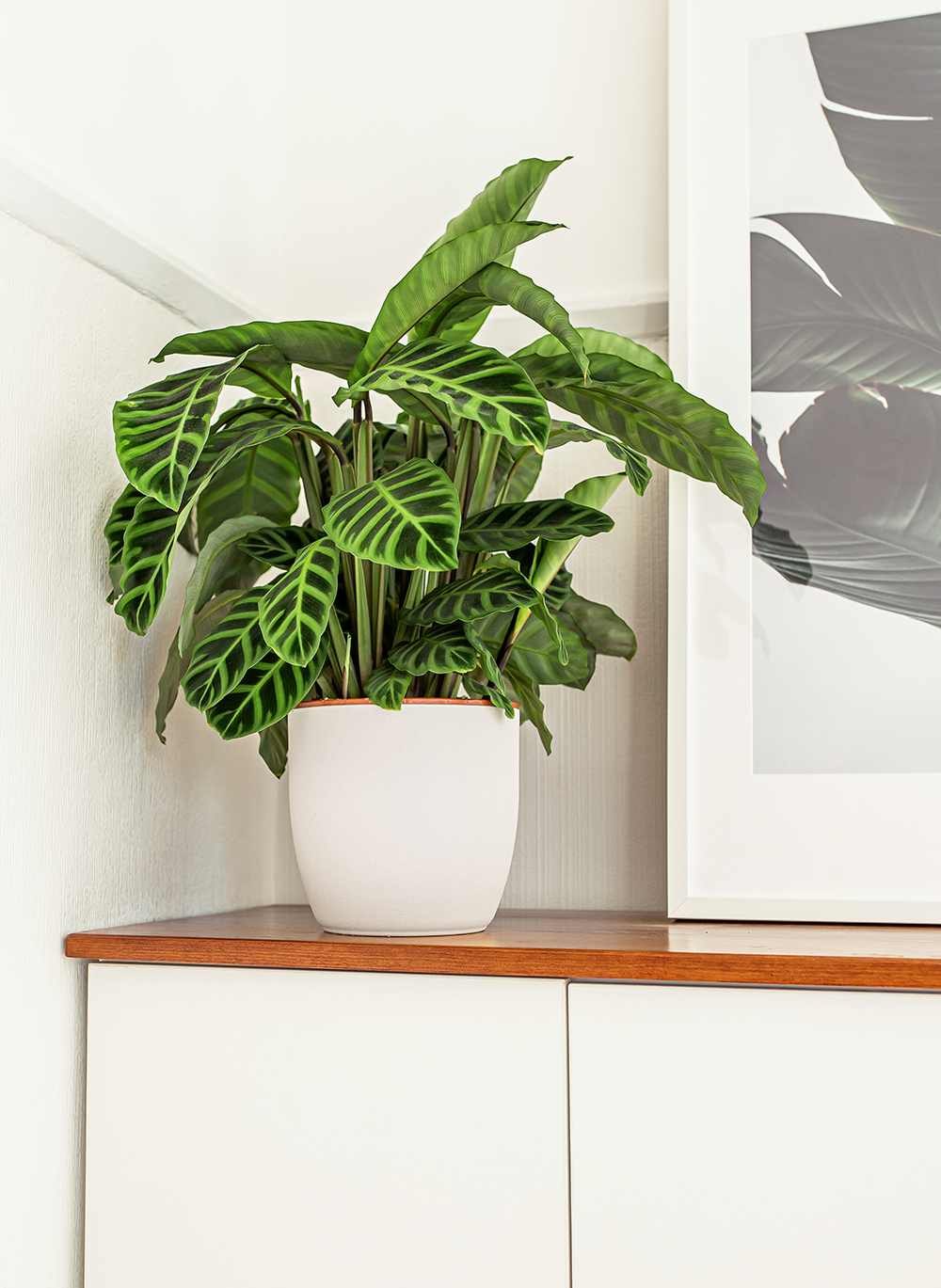 NAME 


Zebra Plant


[ Calathea Zebrina ]


  WATER 


Check weekly and water regularly, keeping soil moist in between watering. Mist regularly.




  LIGHT 




Keep in a bright room, away from direct sunlight.

S H O P‎‎‏‏‎ ‎‏‏‎ ‎‏‏‎ ‎‏‏‎ ‎H E R E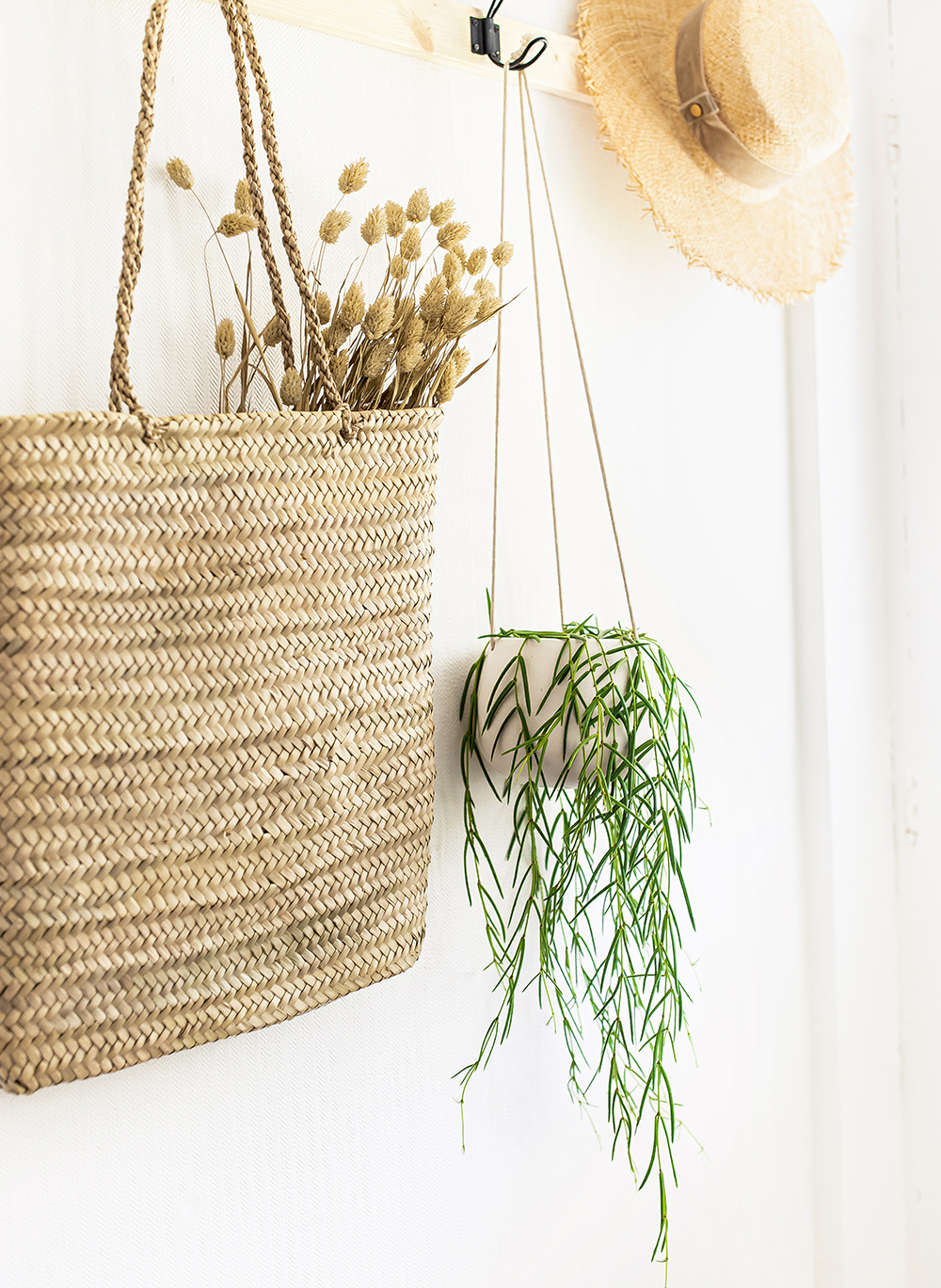 NAME 


Hanging Wax Plant


[ Hoya Linearis ]


  WATER 


Water sparingly, allow soil to completely dry out before watering.




  LIGHT 




Keep in a bright room, away from direct sunlight otherwise leaves will burn.

S H O P‎‎‏‏‎ ‎‏‏‎ ‎‏‏‎ ‎‏‏‎ ‎H E R E

 



Related:
Enjoyed this article? Read more interior style posts here.


Loved this post? Save these pins to your Pinterest