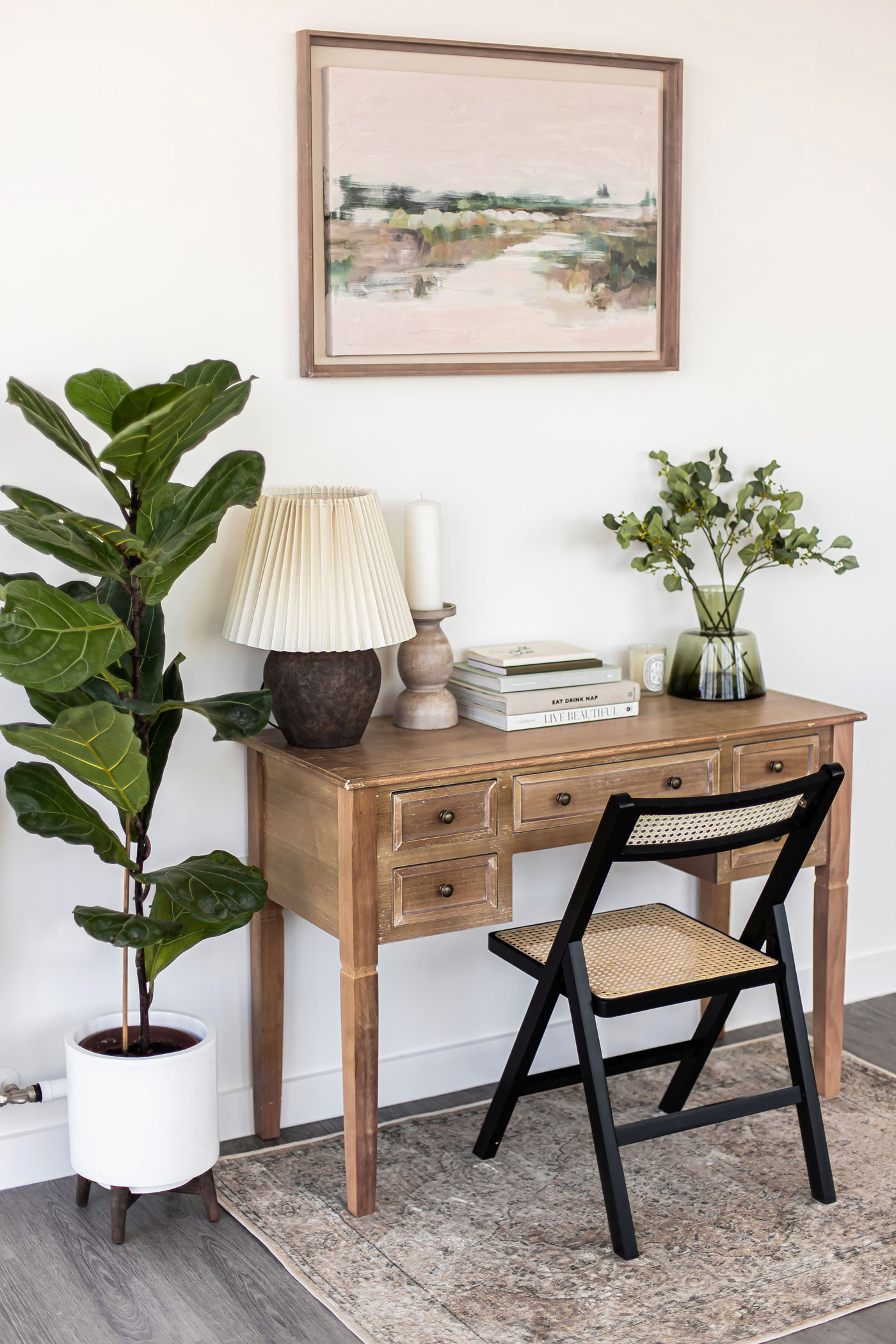 — AD: This article contains sponsored content, all words & opinions are mine —
Home Office Makeover Challenge
Working from home certainly has its benefits — namely being able to work in your pyjamas + the fact you can do a cheeky load of laundry on your lunch break. Not to mention the only commute is from your bed to your desk… or you may even work from bed, no judgement here! While some of us are blessed to have a separate home office, the reality is that most of us are having to make do with the space we've got. If you've recently bought your first home, you're probably already deciding whereabouts you can squeeze in your work station. Fortunately, you don't need to live in a mansion to have a dedicated and beautiful space for your 9-5 headquarters. If you're looking for some inspiration for your home office makeover, you've come to the right place.
Recently Legal & General Affordable Homes challenged me to decorate a home office space on a total budget of £500. I created this Organic Modern style office in one of their bright and airy London apartments, choosing a neutral colour palette with pops of green paired with rustic materials and wood to add warmth to a new build. I do love a good bargain hunt and often when you move into your first home there isn't much of a budget left over to decorate, however that doesn't mean you need to compromise on style. Most of the furniture and home decor pieces I selected are high street purchases or quick DIY upcycles, but look SO elevated and elegant without the stifling price tag.
Legal & General Affordable Homes provide affordable homes through Shared Ownership, which is a fantastic opportunity to get on the property ladder in London. Moving into a blank canvas can seem overwhelming but on the plus side, you have a fresh, clean slate to work with! No lime green walls or stained carpets which are usually found in old homes and rentals. If you're interested in learning more about Shared Ownership and whether it's the right fit for you, head on over to landgah.com where they have lots of helpful articles and advice as well as an affordability calculator. You'll be shocked when you discover how little of a deposit you'll need for your first home.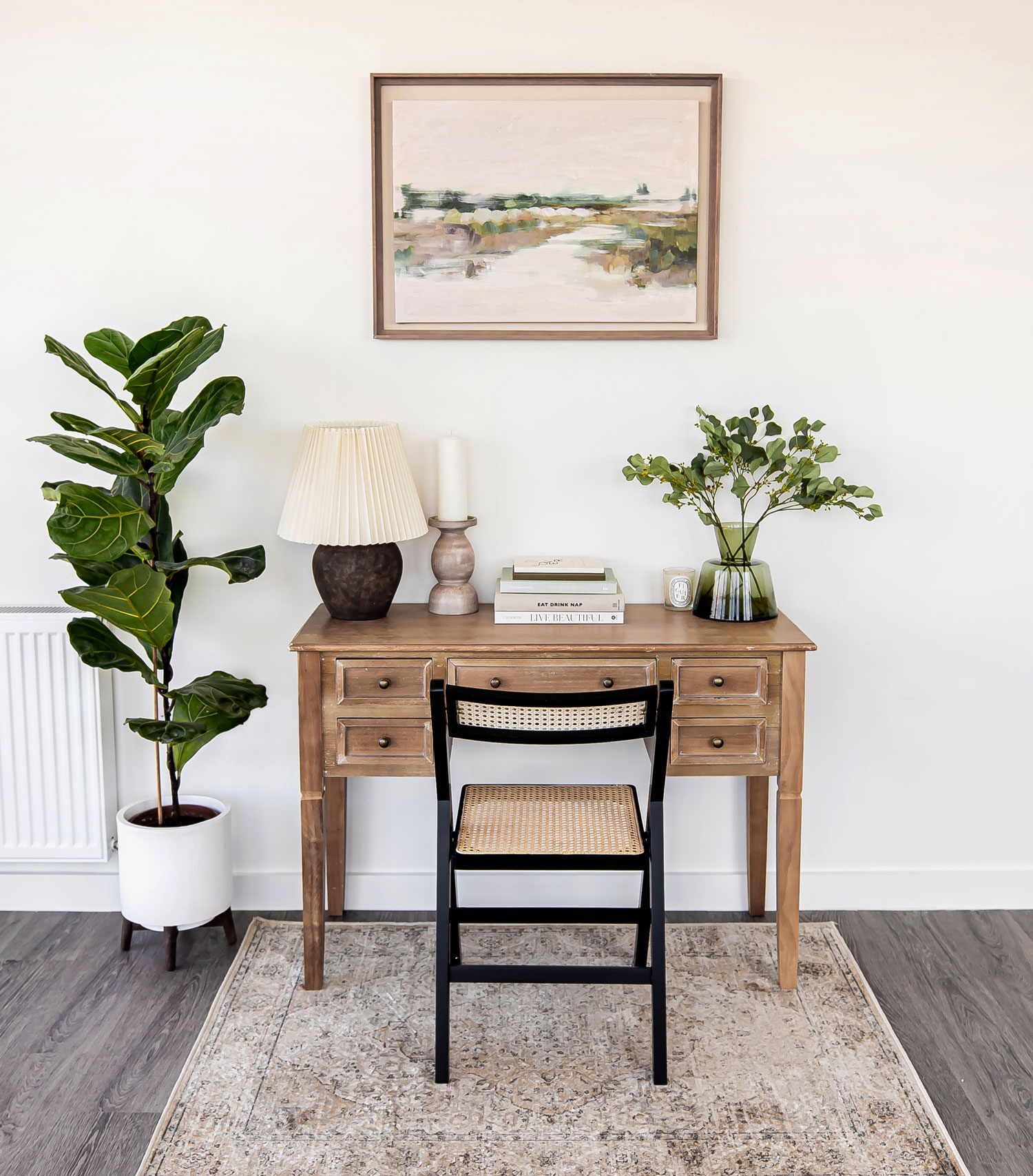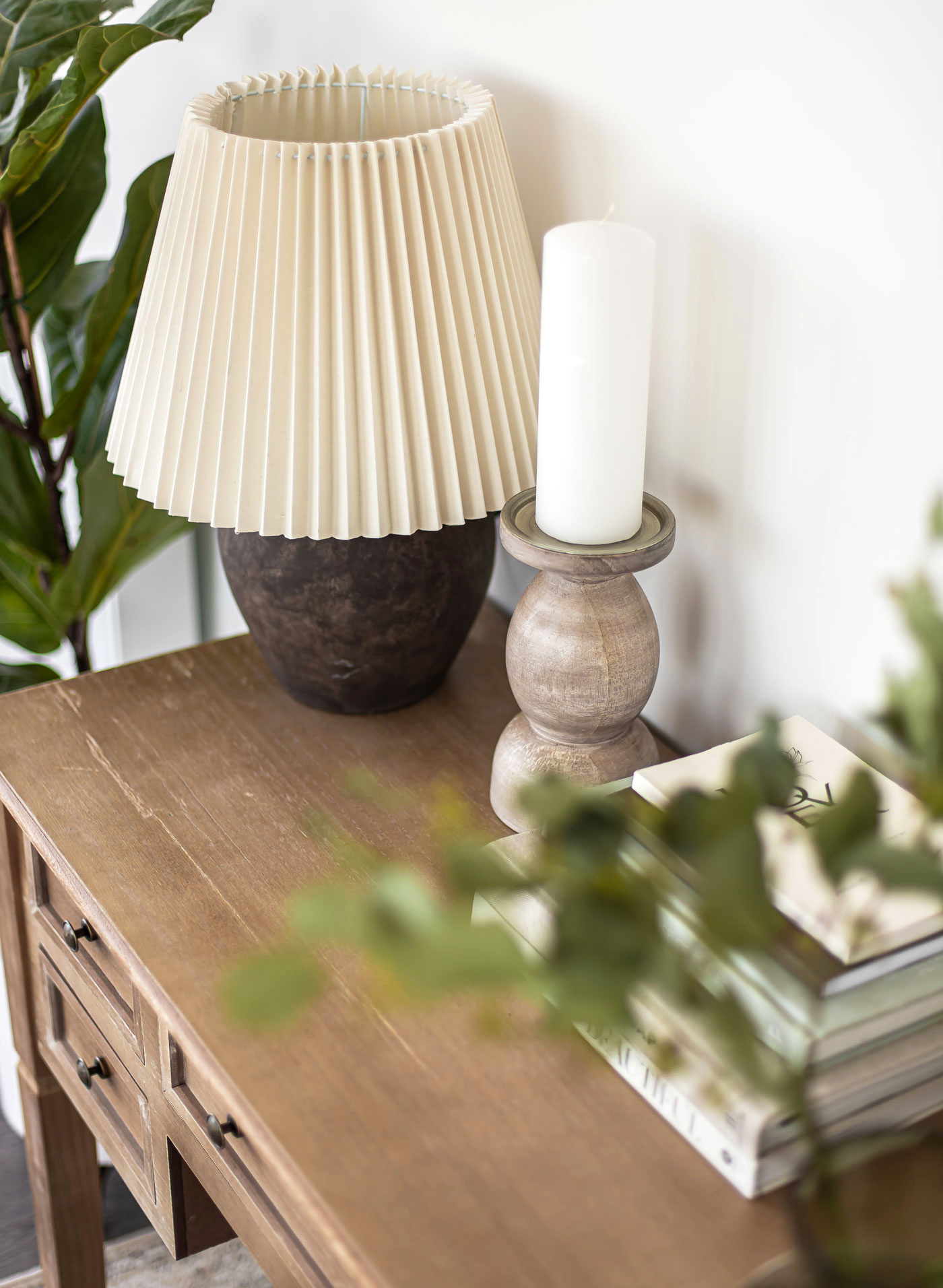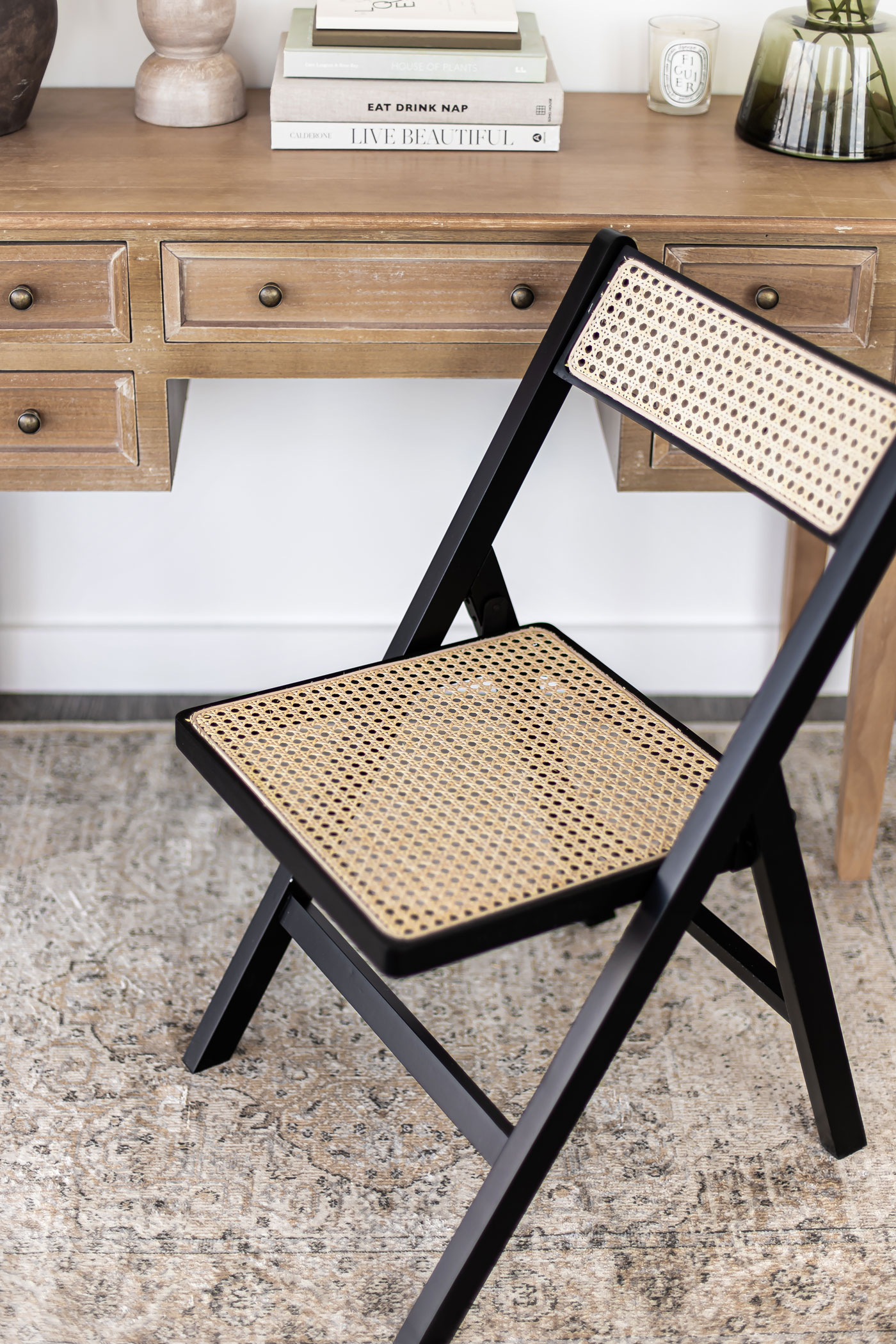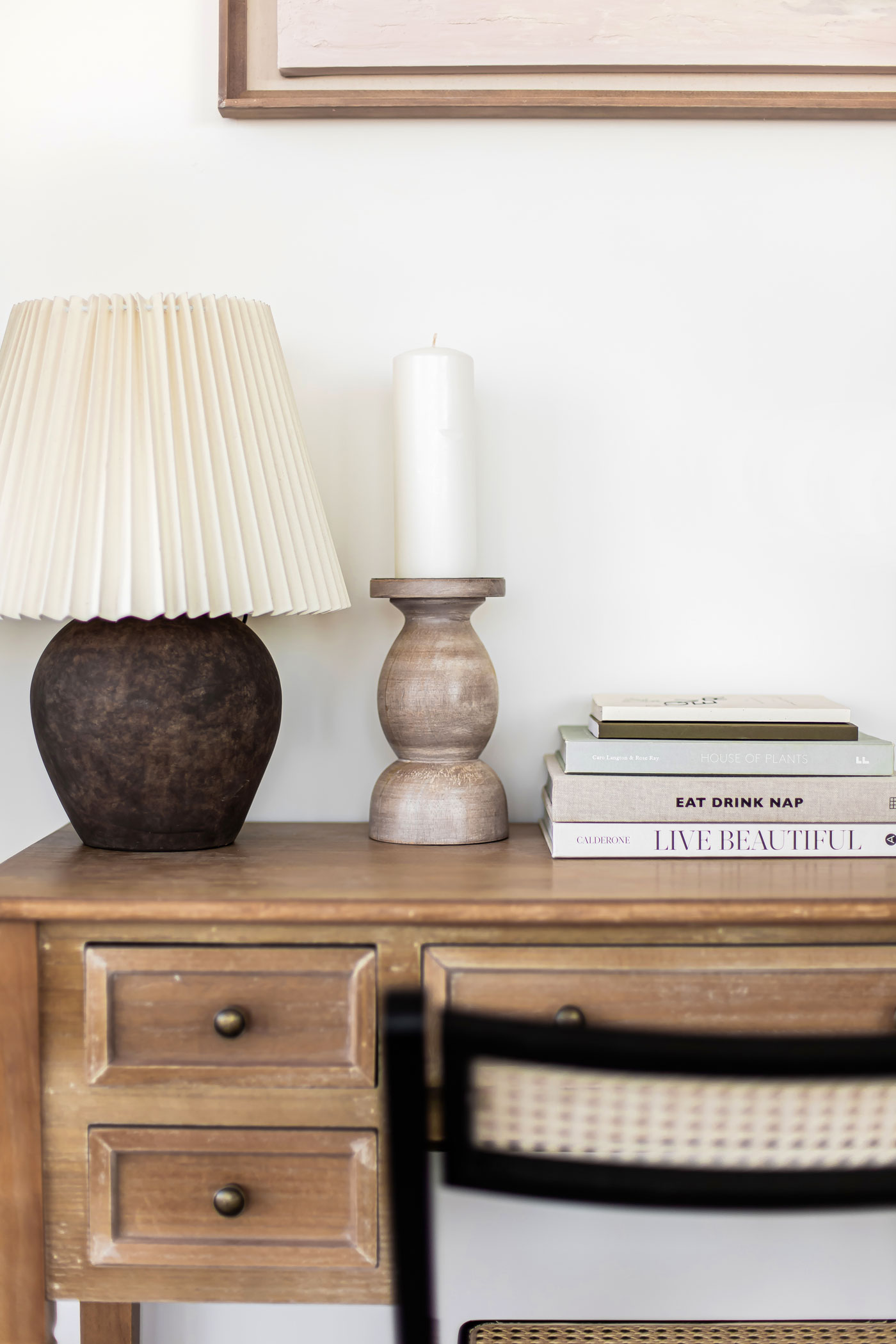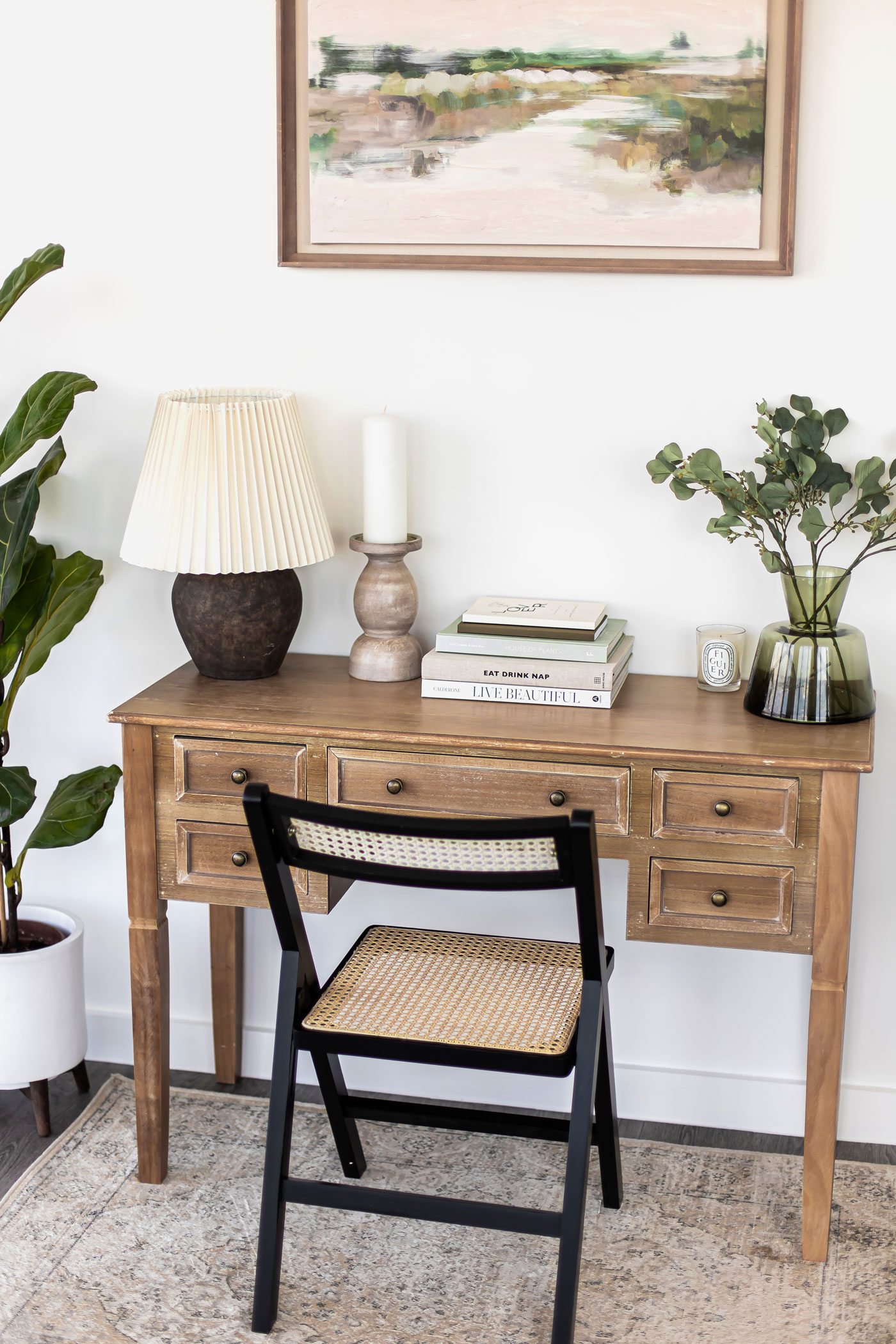 Giveaway!
Win this £500 home office
*GIVEAWAY NOW CLOSED*
I'm excited to give one lucky winner the entire contents of this home office, including all the furniture & decor pieces I sourced. To enter: all you need to do is leave a comment on this post to be in the running. Scroll down to the very bottom of this page to leave a comment.
*Winner will be picked at random on and the winner will be picked on the 27th of April and complimentary delivery will be arranged to a London address. 
xx Kelsey
Related:
Enjoyed this article? Find more interior styling tips here.