— This article contains affiliate links —
Lockdown in love, it's a challenge to say the least! If you're in a relationship, you're either separated due to restrictions or you've spent the last 317 days together and know your partner's bowel movement schedule like clockwork. With Valentine's Day fast approaching, it goes without saying that a takeaway and Netflix really isn't going to cut it anymore! If you're looking for something out of the box and fun to do on the 14th (or whenever), here are some date ideas to suit any budget or situation.

10 Lockdown-friendly Date Ideas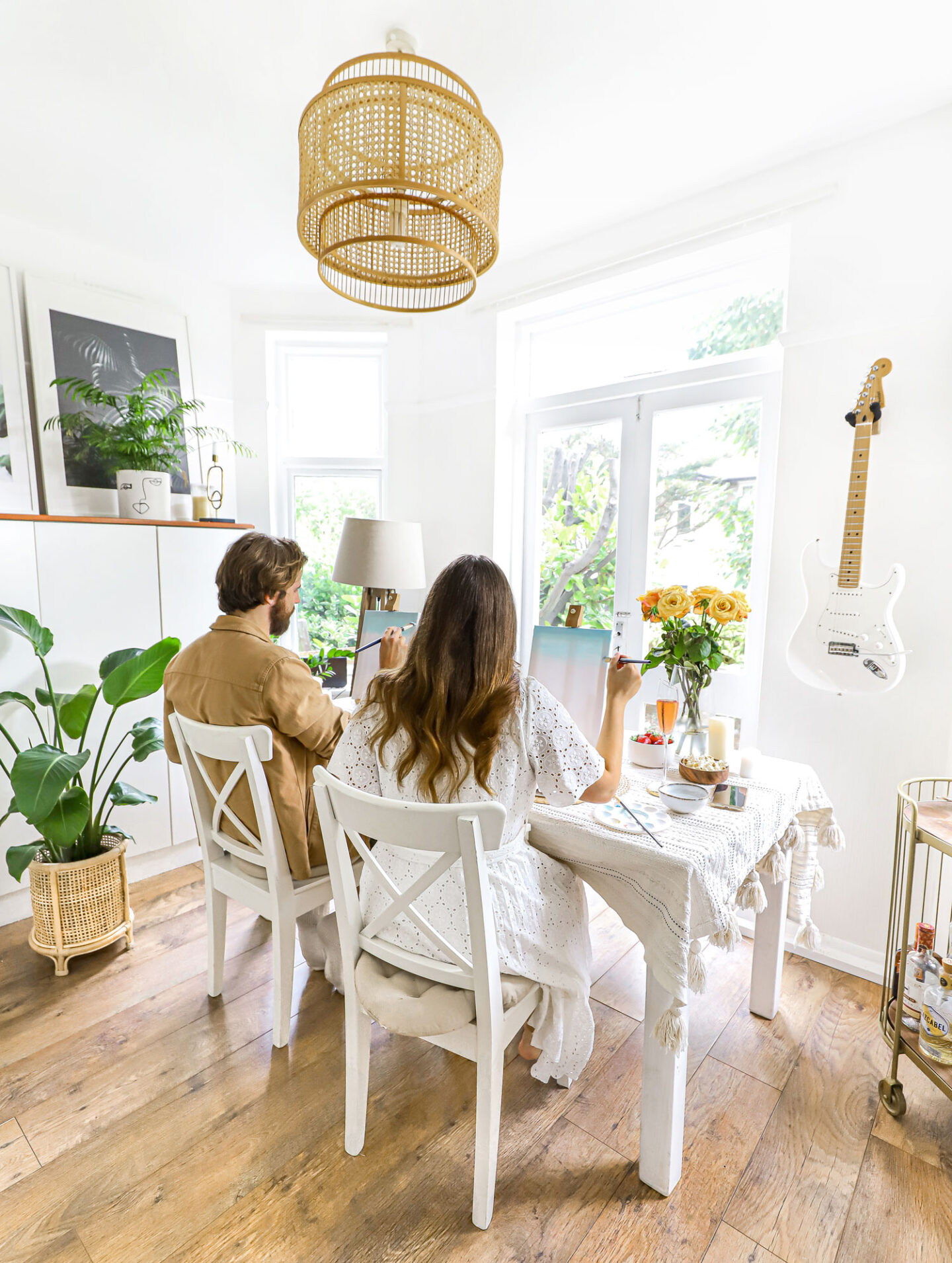 1. Prosecco & Paint
What's better than expressing your inner creativity in the safety and comfort of your own home? Doing it with booze in your hand, that's what! Justin surprised me one weekend with this incredible date idea, he bought painting supplies, canvases and even cute mini easels for our very own Sip 'N Stroke session! There are loads of great online events you can join however we found this great Youtube Acrylic Painting Tutorial which was incredibly relaxing and easy to follow along. We were both surprisingly impressed at our own creations, but maybe that was the bubbles talking!

no products

2. Fall in love, again (or for the first time)
Is it possible to fall head over heels in love with someone by asking and answering a series of questions? Psychologists say yes! Dr Arthur Aron was keen to explore this idea in 1997, so he devised a study in which he brought two strangers together and had them ask each other a series of increasingly deep and meaningful questions (36 in total), followed by 4 minutes of sustained eye contact ?. His study proved to boost intimacy in strangers and deepen the connection between couples.

You can find the 36 Questions to Fall in Love here. Even if you've been with your partner for a long time, you'll definitely learn something new about them and feel even closer in the process! This is the perfect activity to do over zoom with your long-term boo.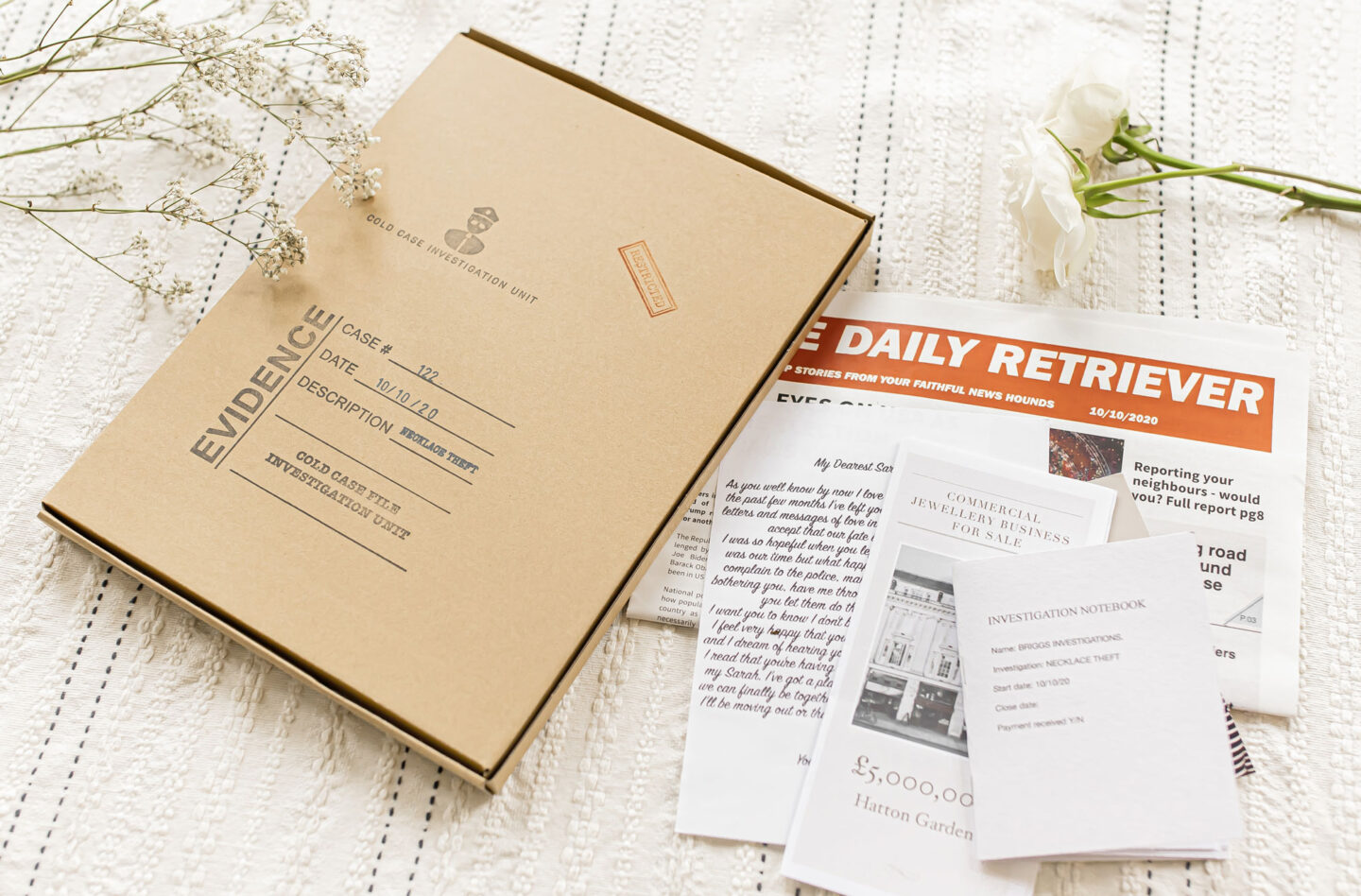 3. Solve a cold case together
If you've watched or listened to so much true crime that you probably need therapy (guilty!), then this one is for you. Instead of hearing about the gruesome details of various felonies and watching others crack the case — why not solve one yourselves! Nothing says romance more than a bit of roleplay, intrigue, and danger!

We ordered this Cold Case Investigation Unit online, as part of the pack you receive a box filled with evidence to aid you in working out who stole the £1 million necklace. The riveting crime experience is put together by qualified Police detectives and it took us a whole afternoon (and a bottle of wine) to crack the case. Order it now with next day delivery and you'll receive it through your letterbox.
4. Recreate your favourite restaurant's signature dish
Dinner reservations are usually my go-to date night activity for V-day, but with all dining venues closed nation-wide, why not learn to cook your favourite restaurant meal at home? Order a recipe book and get cooking with your partner in crime, you can even do this over Zoom together.

While it's tempting to open up Deliveroo, you're bound to learn some new culinary skills and enjoy the process of recreating a famous meal! If you're feeling extra adventurous, why not recreate the lighting/music/general vibe of the restaurant in your own home too! Think of it as a fancy dress for your front room! Here are some cookbook recommendations from some of London's top restaurants:

no products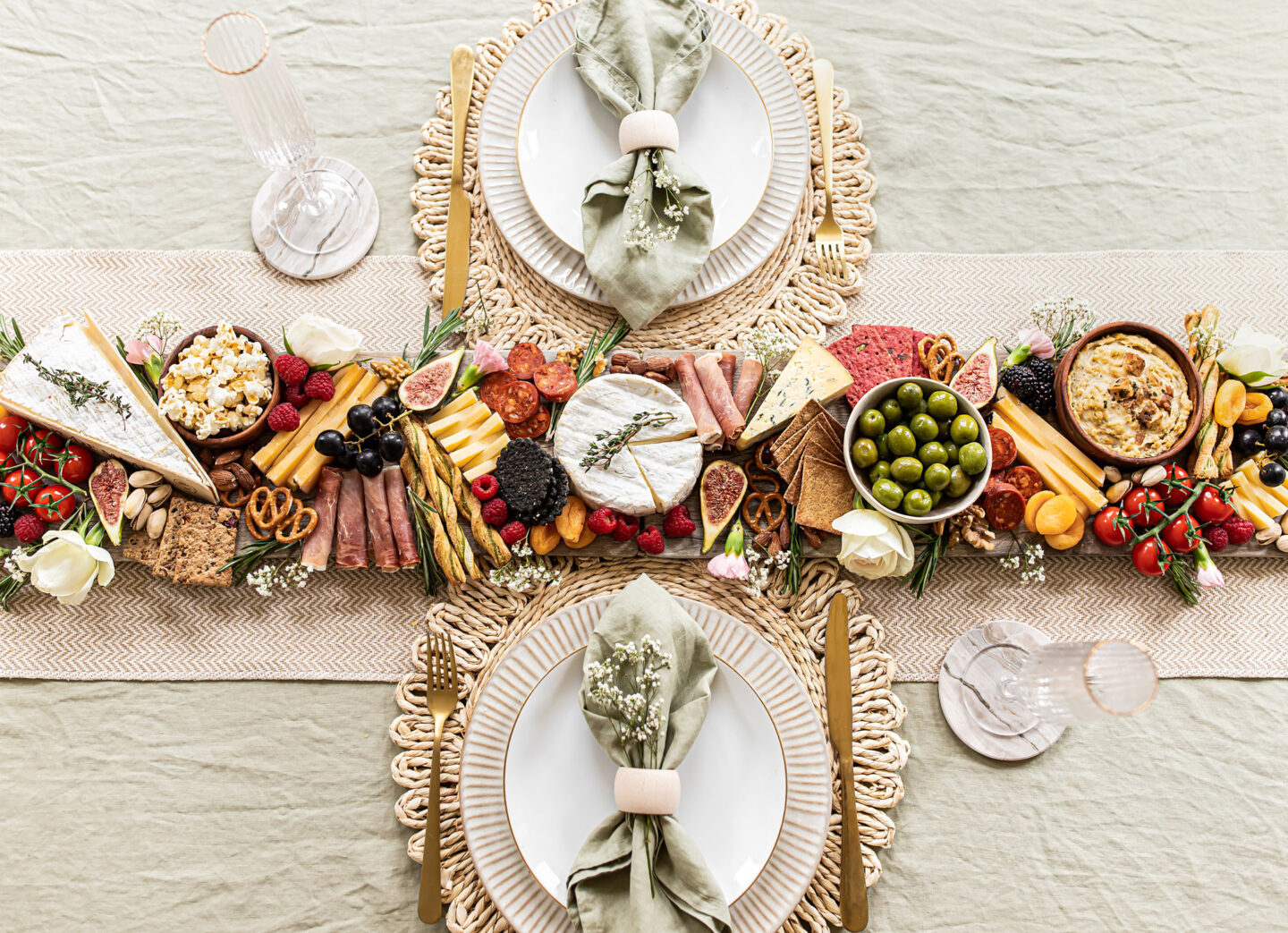 5. Get cheesy with an epic platter spread
Have you ever found yourself down the Pinterest/Instagram rabbit hole, staring at your screen drooling over an epic cheeseboard? Of course you have! Whether you pinned that to a secret wedding board you have or not, this is your sign — give yourself permission to be this extra and create the mega platter of your dreams! It doesn't matter that you'll only be enjoying this with your household; fewer people to share with = more food for you! This is a winning equation! You can be boujee AF and go to Waitrose, or you can go bargain basement at Lidl, cheese looks the same when it's naked and there's something to be said for variety when it comes to a cheese board!

no products

6. Have a Spa Day
It's a cliche for a reason but the lockdown spa is one not to be overlooked! Armed with the right products and an open-minded other half, there's no better time than to try and recreate the bliss of a Spa. You can make your own DIY face masks (just mix honey, yoghurt & avocado together), try a facial steamer or bring out the massage oils. Have you been meaning to try one of those foot peels? Now's the time to do it, since you're unlikely to step outside anyway! Light your favourite scented candle, put on a chill Spotify playlist and complete the experience with a comfy dressing gown and fluffy slippers.

no products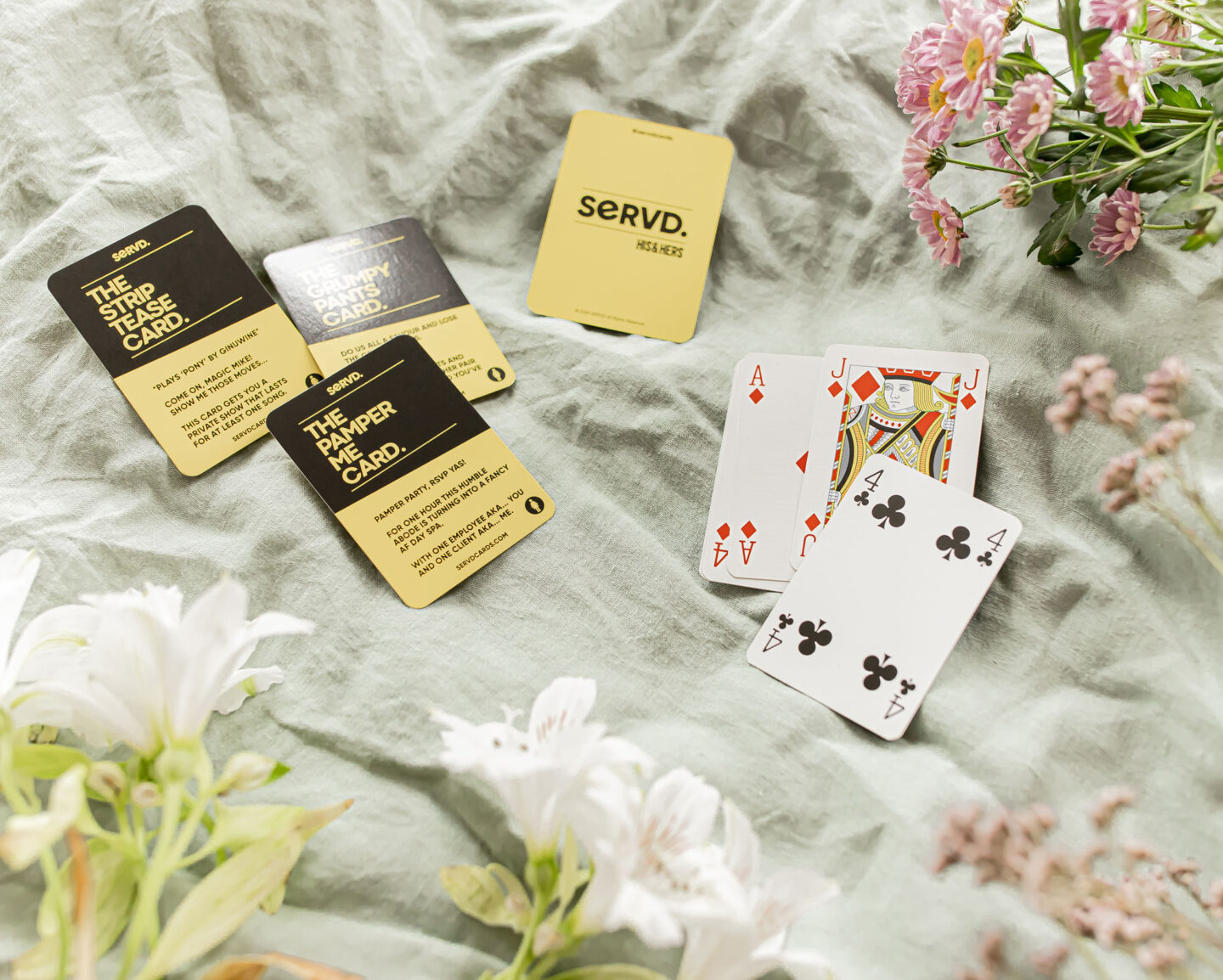 7. Play cards
Sure there's blackjack, and texas hold'em but there are more card games out there than there are days in the year! If you're in a competitive relationship like I am, I can't recommend the card game SERVD enough. You'll receive 52 relationship-based cards, giving both of you 26 chances to force each other into doing a variety of wonderful things like requesting a pamper sesh, striptease or getting a "get out of jail" card that will allow you to skip doing the dishes. You can play the game for a week or 6 months, it's up to you to set the time limit and it's bound to make the rest of lockdown together a whole lot more interesting. Click here to order it with next day delivery.

no products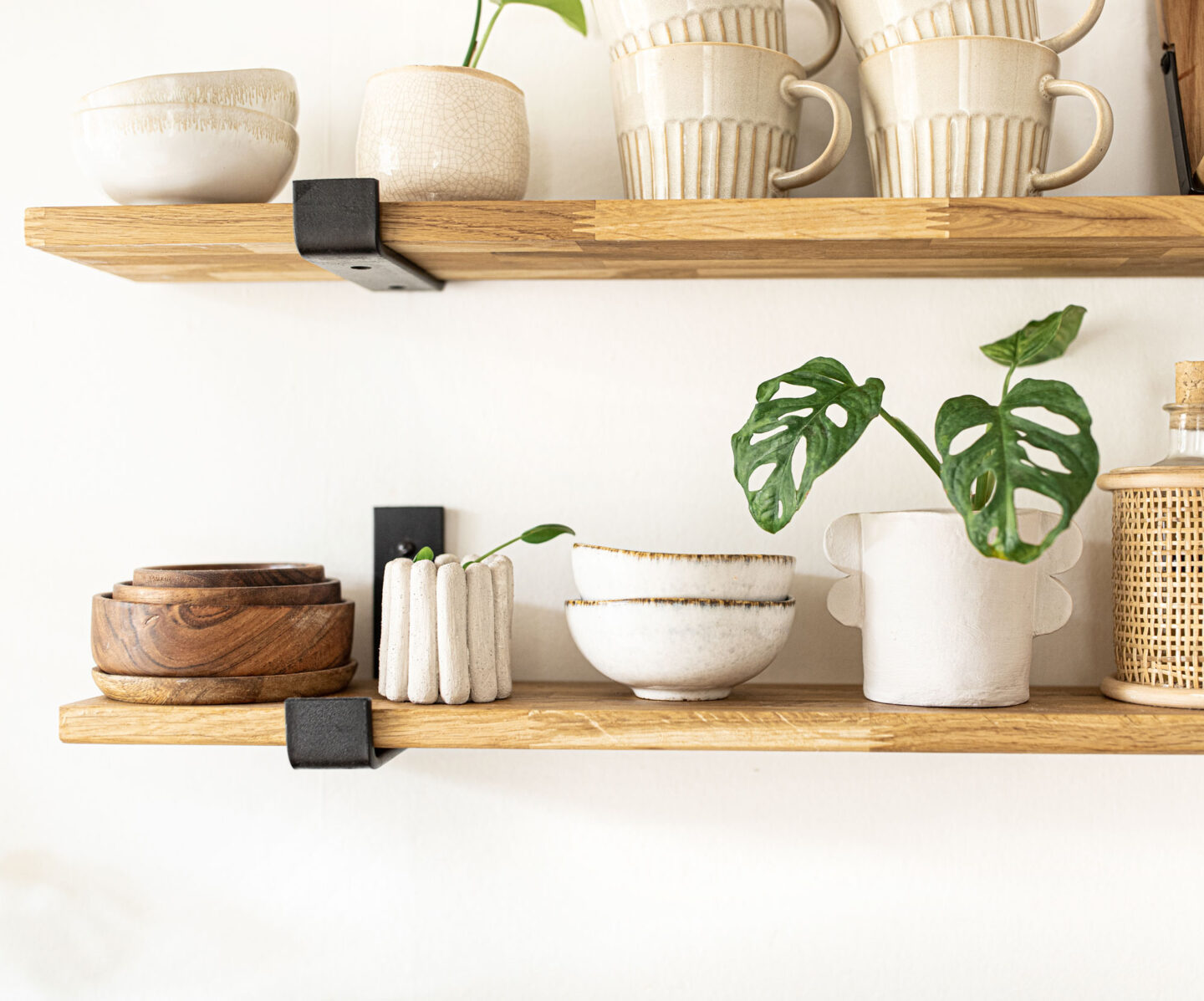 8. Use your hands
Whether you're WFH or hardly working, your hands can do much more than typing sassy email replies or scrolling TikTok! There are so many fun hands-on activities out there now for people stuck at home. It's no surprise that companies are popping up to cash in on our mental demise but I'm here for it! I absolutely loved making these plant pots (pictured above) using air clay from the Sculpd for Pottery Kits – use this link to get £5 off your order.
Also check out Indytute which a bunch of very cute ideas from at Soap Making, Calligraphy Workshops to Terrarium design, Honeywell for Baking Kits and click here for Candle Making Kits.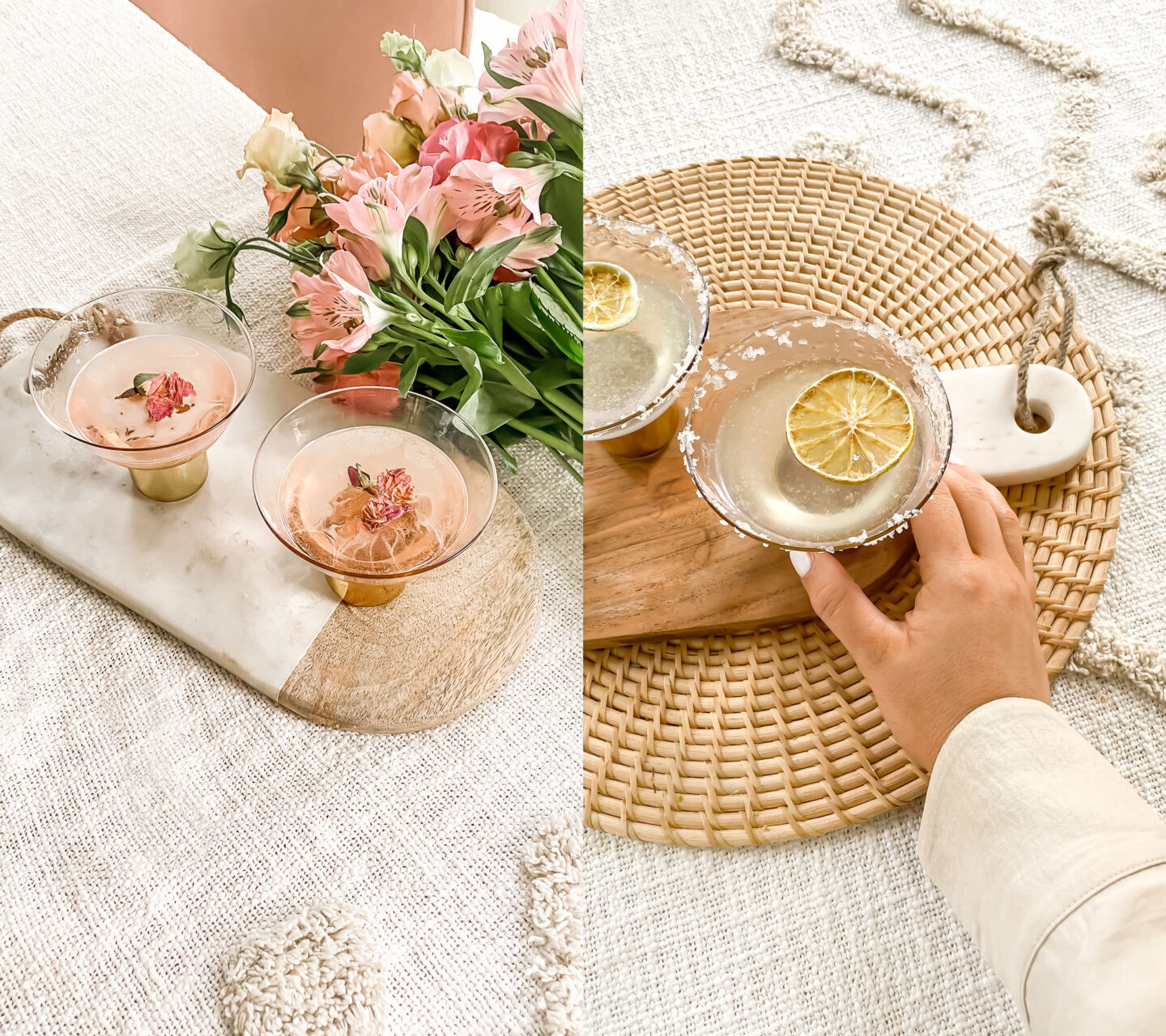 9. Cocktail Night
Dry Jan is a thing of the past (good riddance!) and if we can't hit up the bars, we can surely recreate the bar experience at home — minus the long toilet queues and passive-aggressive bartenders, of course. Now's the time to finally learn how to make your favourite cocktail from scratch. If your bar cart is well stocked like mine is, chances are you'll already have everything you need to make some punchy drinks. You can use this website to generate a cocktail recipe with whatever ingredients you have on hand. Finished all your gin? No problem, order one of these Make-Your-Own Cocktail Kits with everything you need to make three cocktails, garnishes & all (Next Day UK delivery).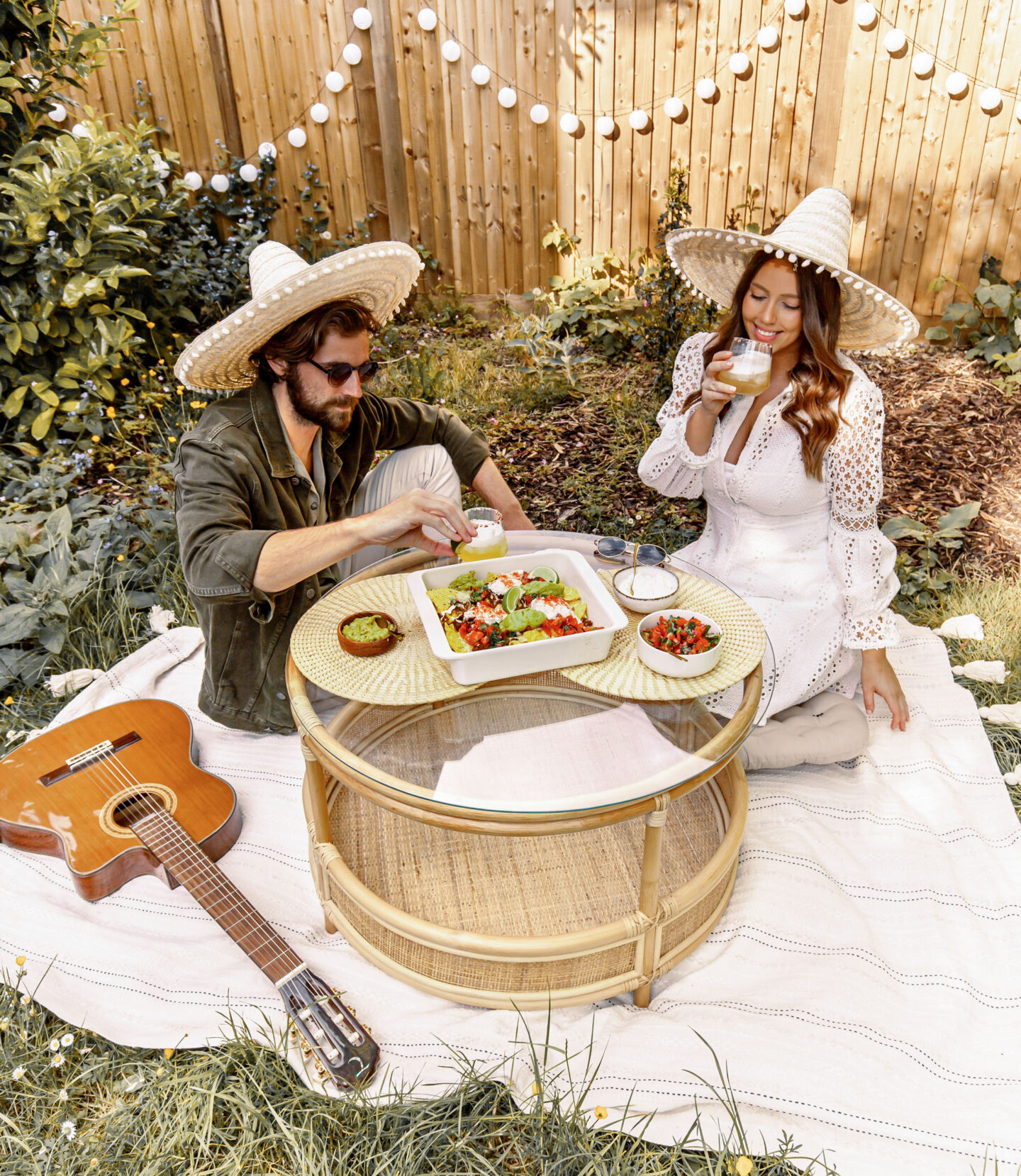 10. Have a destination themed evening
Fill the passport-shaped hole in your heart and create your own travel adventure at home with a destination themed evening. Learn how to make sushi and fold origami, indulge a Swiss Fondue, give a Thai massage to your partner – the possibilities are endless. In Summer we had a Mexican themed night complete with Spicy Pineapple Margaritas, nachos and Mariachi music. Bonus points if you dress up, you may just forget you haven't left your living room.


Related:
Enjoyed this article? Read more lifestyle posts here.

Want to save this post? Pin it for later below! Follow me on Pinterest.