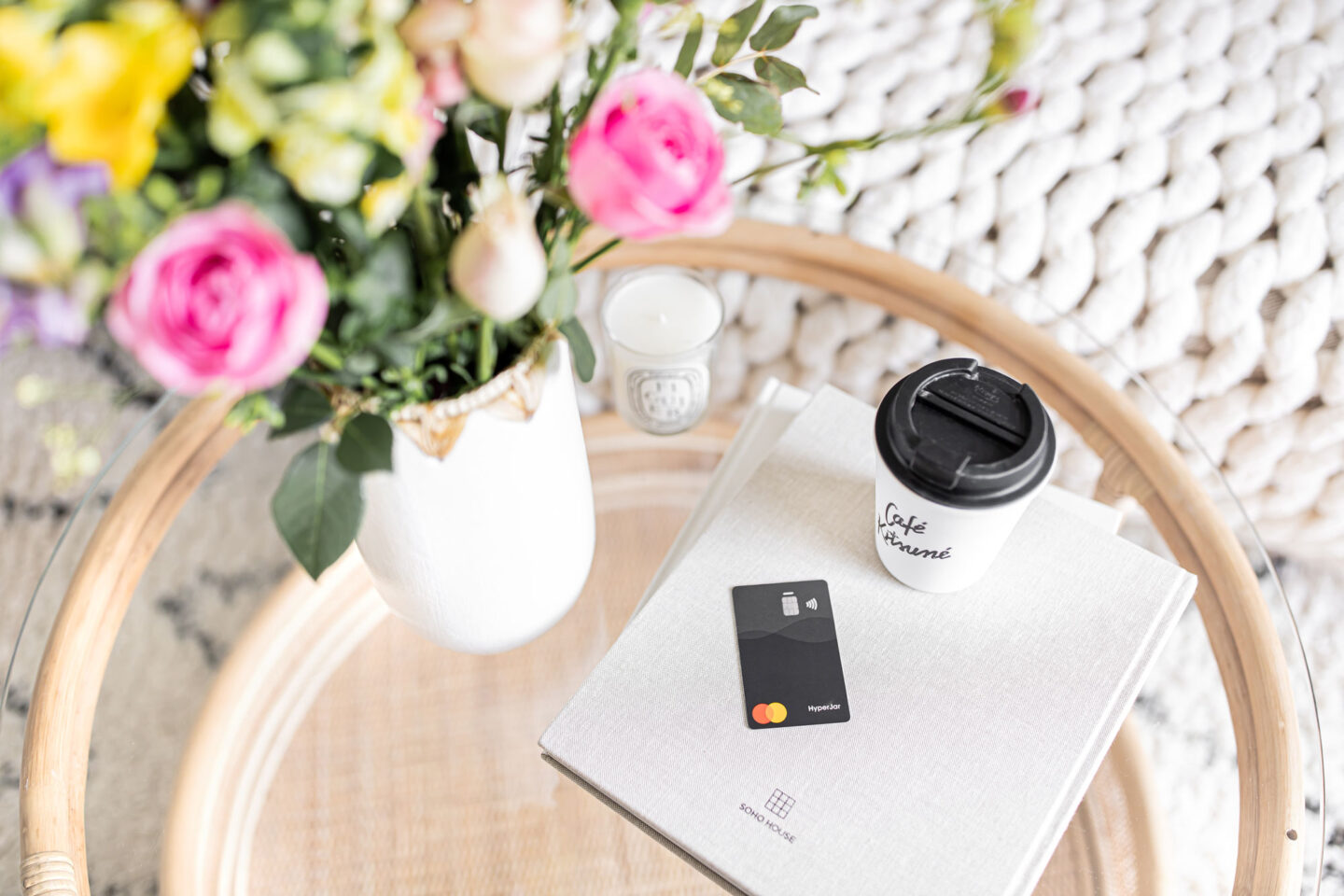 — This article contains affiliate links —
After nearly a full year of living within a 5-mile radius of my home, I've had plenty of time to reflect and review my financial situation. If a global pandemic and reduced income don't make you re-evaluate your finances, I don't know what will!
Like most twenty-somethings, I'm saving for a house, which for a long time seemed like a faraway dream due to all the avo on toast I'd previously consumed. All overpriced brunch jokes aside, as I'm fast approaching 30, I've had to get serious about my budgeting in order to meet my saving goals.
Over the past 12 months, I've realised how unnecessary certain purchases (read: burritos and new clothes) were and how to live frugally when you don't know when your next invoice is going to be paid. In this post, I've shared 20 of the best money saving tips + budgeting tricks that have helped me save up for a house deposit.
20 Money Saving Tips
1. Delete all temptations
It's Friday night, the sink is full of dishes and you don't have the mental capacity to whip up a home-cooked meal. So you reach for your phone and in just a few taps, you've got a curry on the way – it's conveniently TOO easy! We all know takeaway food can be V expensive, especially if you live in London. Go ahead and do yourself a favour and delete any food delivery apps from your mobile as this will help create a barrier between you and Deliveroo.
As a backup, make sure to keep your freezer filled with low-cost "fakeaway" options at the ready for the evenings when you're short on time or lacking motivation. I make sure we always have a few £1.50 frozen pizzas at hand so I can avoid that £30+ Domino's order in the future.
2. Set up automatic saving deposits
Make your money work for you by setting up automatic standing orders/direct debits into your savings and/or investment accounts so you can easily save without having to think about it. Don't wait till the end of the month and save what's left, because chances are you'll have spent it already if it's in your checking account. Try to think of it as a non-negotiable "bill". That way every month when you get paid, a % will be automatically transferred into another account.
If you're self-employed like me, you never know when your next invoice is going to be paid. So what I like to do is the minute a job gets paid, I transfer 20% into a separate account for tax and another 20% of it into my savings account.
3. Sell what no longer brings you joy
During lockdown, it became apparent to me that I only seem to wear three outfits on rotation, which made me realise how unnecessary my overflowing wardrobe really is. Spend a weekend doing a deep clean of your house, from top to bottom, and sort everything you own into three separate piles:
1. Things you use regularly or that bring you joy.
2. Things that you no longer use/wear or bring you joy.
3. Things that are broken.
Tackle pile 3 first and see what can be repaired or recycled. If it's beyond repair, be ruthless and bin it! Pile 2 you can turn into cash! These are the items you can sell on places like Facebook Marketplace, Depop (for your cool alternative clothes), Vinted (no seller fees) and make sure to use eBay for selling any designer labels or vintage clothes, accessories and home decor.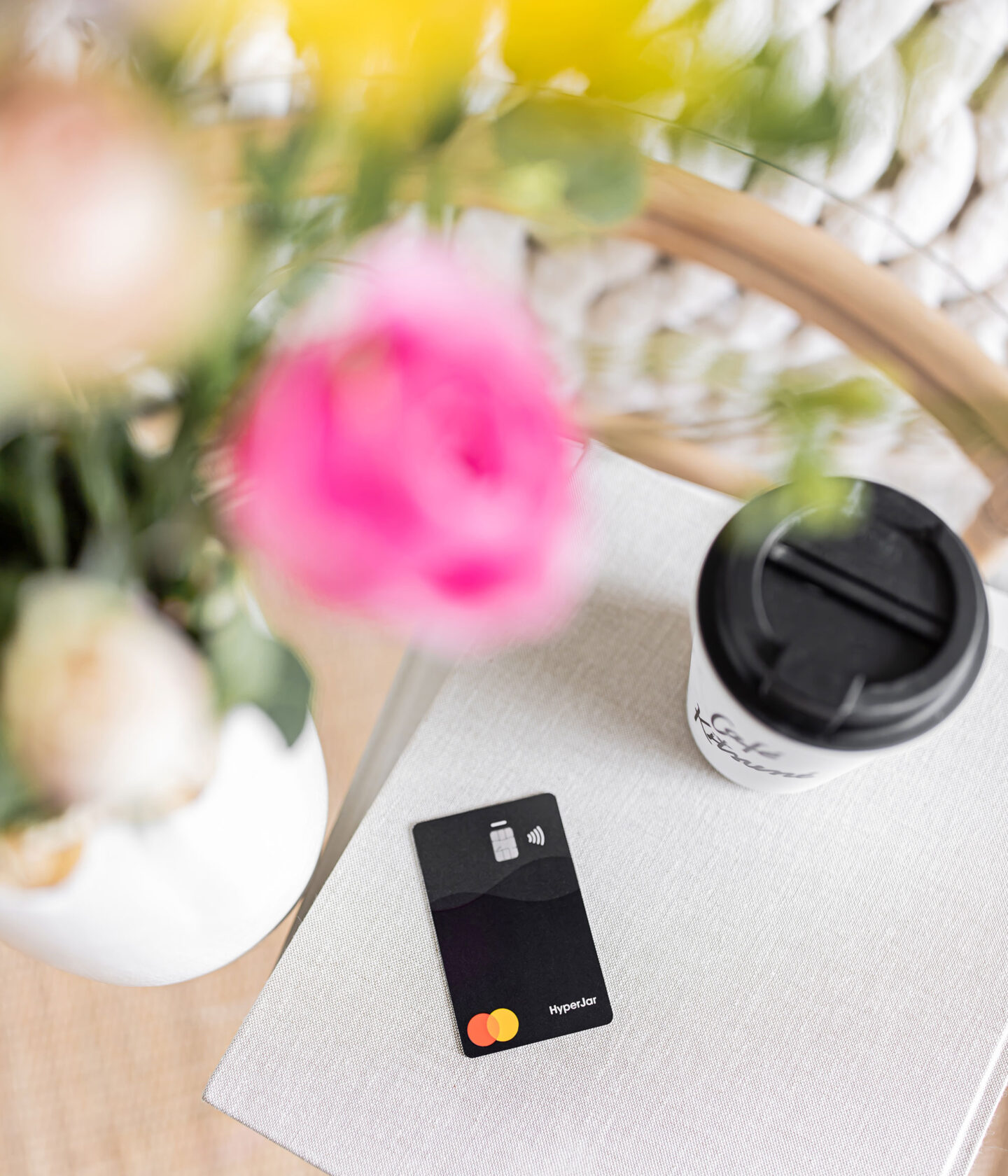 — Note: I have previously worked with HyperJar however this content is not sponsored, all words and opinions are my own —
4. Budget using the jam-jar method
It's an old school method, but it works! Your grandma may have told you stories of how she managed her household finances by keeping cash in various empty jam jars or envelopes for different expenses. However, in 2021, there is a much easier way to do this saving trick from the palm of your hand: introducing HyperJar. HyperJar is a free money-saving app where you can divide your money into separate saving jars/pots.
I've got jars set up for holidays, Christmas & birthday presents, date nights and bottomless brunch outings — so that way I can see how much I've saved for each category. This method means I can easily avoid having to dip into my separate savings/house deposit account when an unexpected cost comes up, as I have already budgeted for it.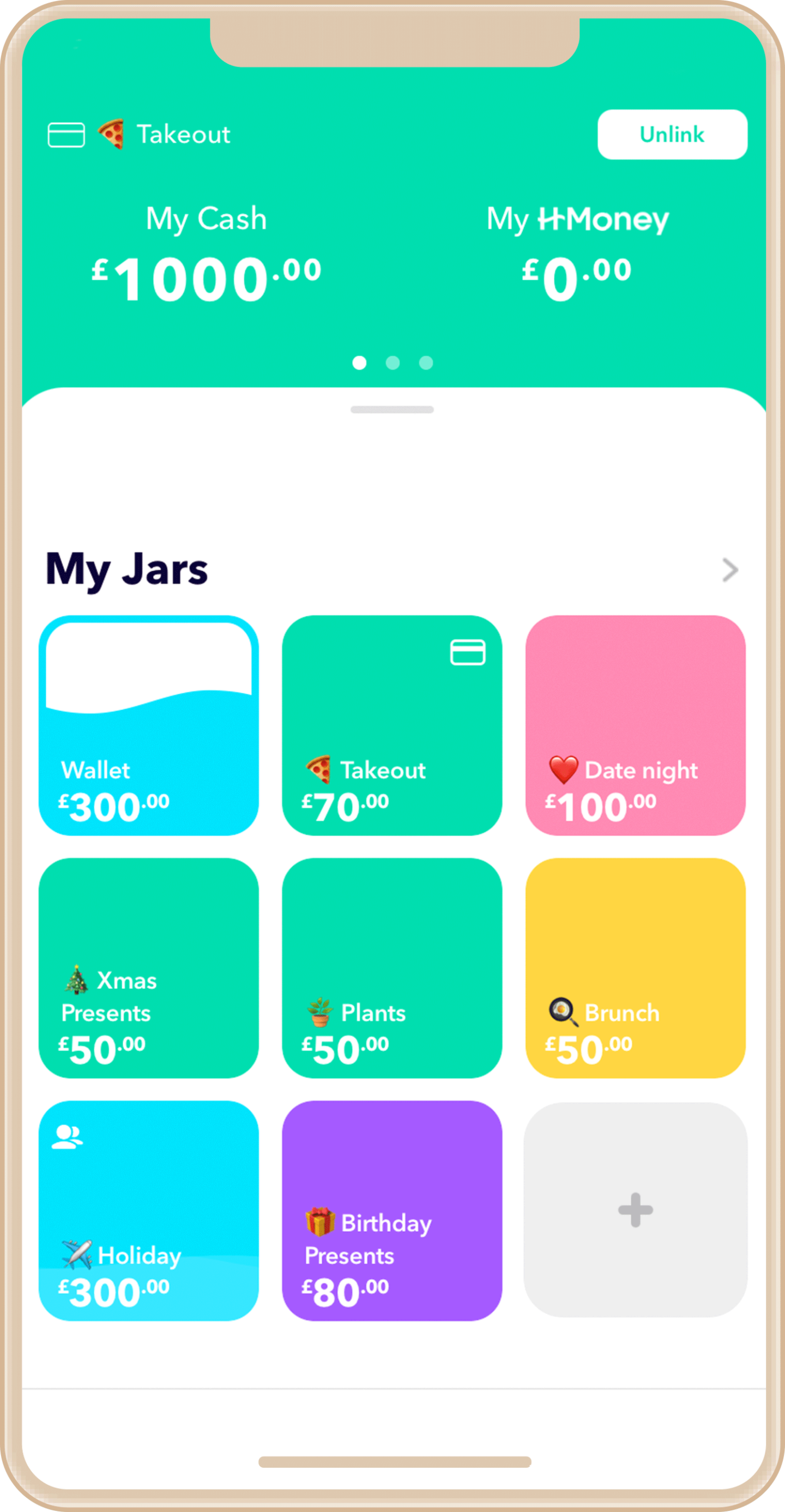 What I love about HyperJar is their prepaid Mastercard, which you get sent for free when you make an account. When I'm buying flowers for a friend, I simply link my 'Birthday Presents' Jar to my HyperJar debit card and order online – which means I can spend directly from my Jar, no need to move money around! You can even share jars with family & friends and get them to contribute to shared saving goals.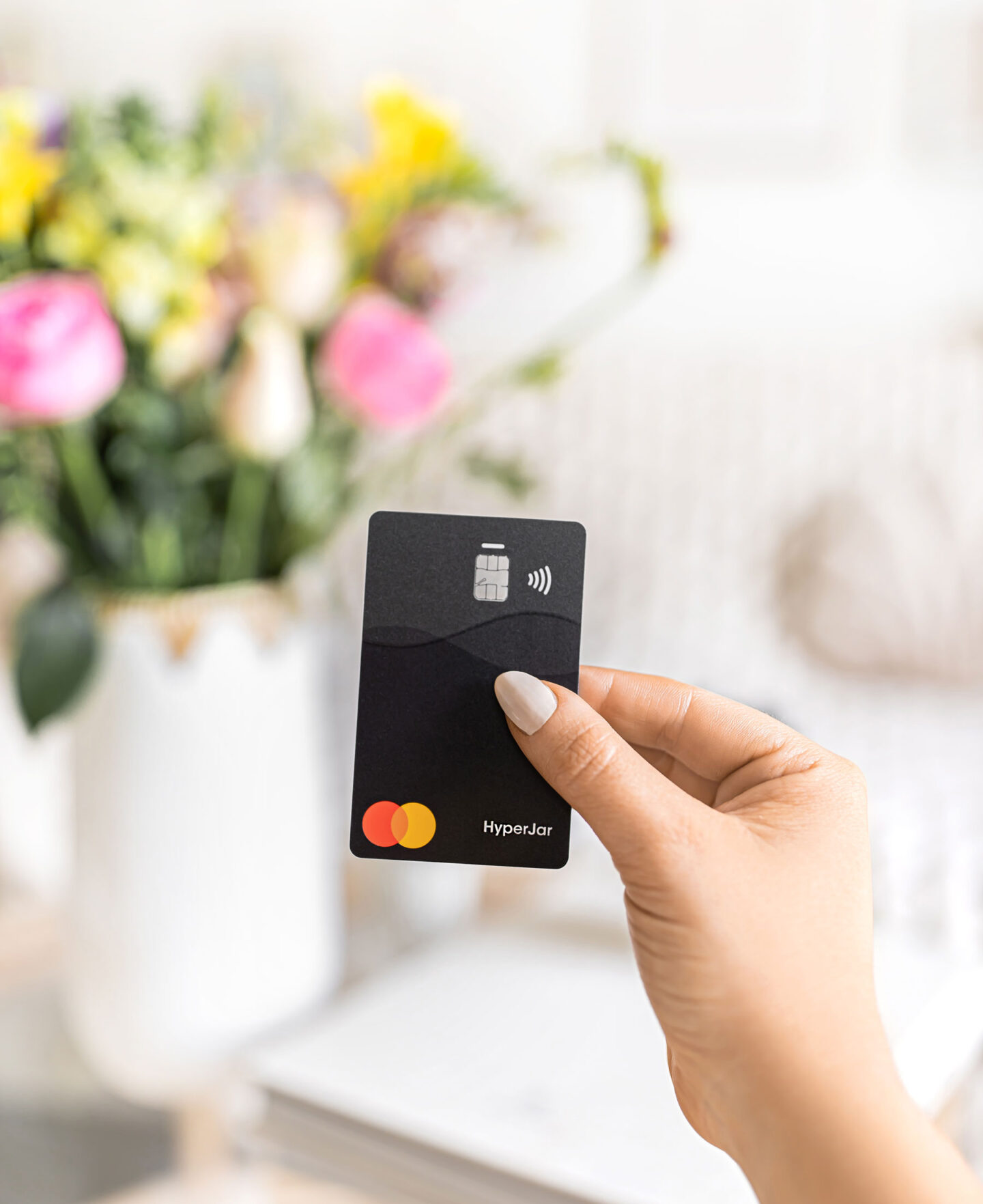 Tip: Another way to save money with HyperJar is with their 4.8% Annual Growth Rate – which is a way better deal than any current bank interest rates on the market. For example, if you set aside £100 to spend at Shell, they will reward you with a 4.8% AGR which is perfect when you're already spending money with these brands anyway. Read more about this unique offer here.
5. Set up Auto Round-Ups
Auto round-ups is one of the ways I've been able to easily save money without even thinking about it. Most, if not all, banking apps offer this feature where anytime you make a purchase, the bank will round the figure to the nearest pound and save the difference. For example, if you spend £25.55 on petrol, the bank rounds up and transfers .45 into your savings. You could even do it manually, say you've just bought a book for £15, round it up and make a quick £5 transfer into your savings account.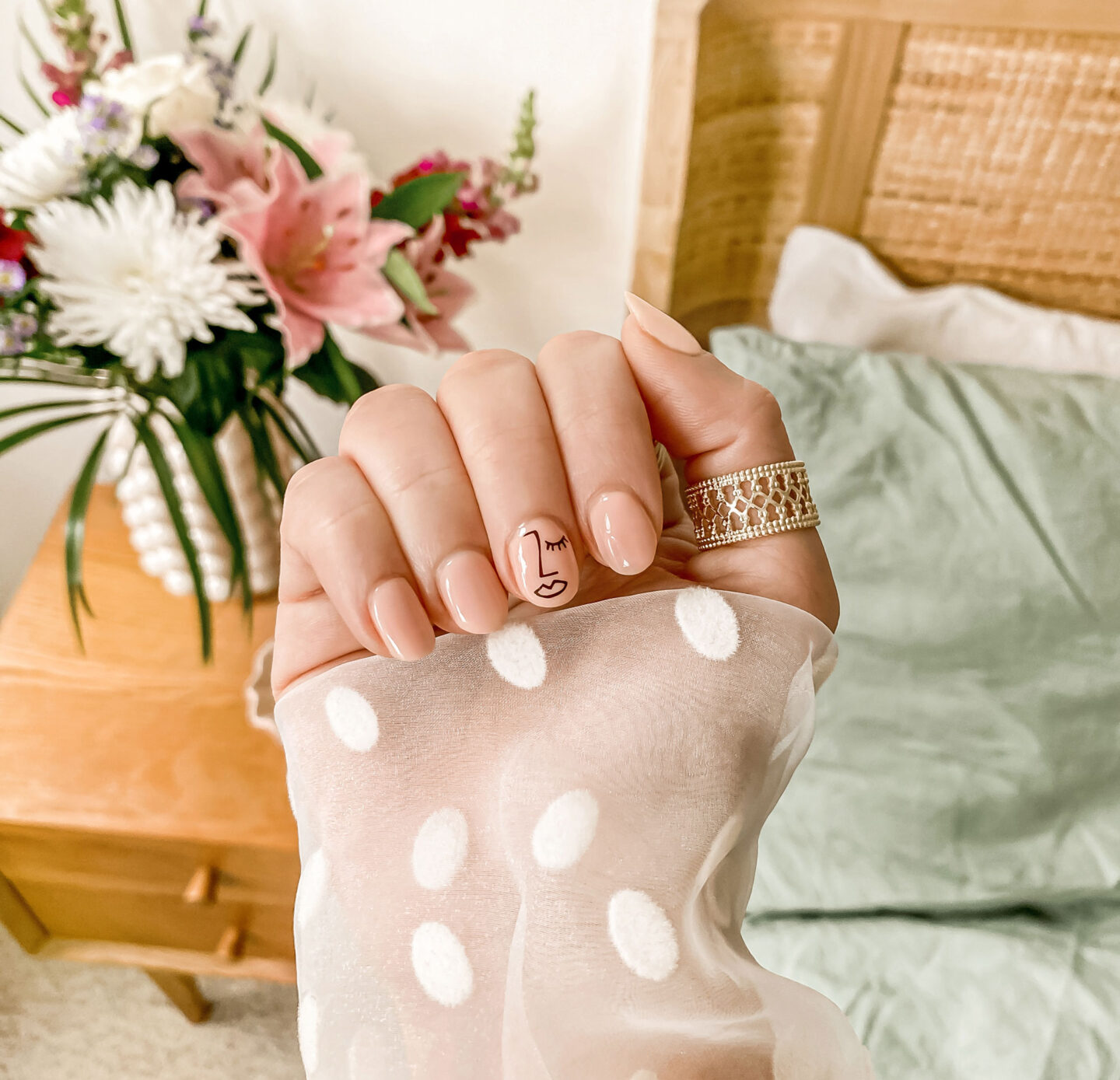 6. DIY Beauty
Ladies, remember when salons were closed? I think we can all agree that we've had to be a little creative when it comes to our monthly beauty upkeep and self-care. If you normally spend a lot of money on manicures, spray tans and false eyelashes, consider investing in an at-home kit to do these treatments yourself. I bought a gel manicure kit which cost me £30 and I've been doing my own nails for the past 12 months. I'm incredibly chuffed with the results and saving hundreds. Click here to read my step-by-step DIY nail tutorial.
If you've been glued to TikTok recently, as I have, you would've seen that it's very easy to do eyelash perms and cut your own bangs (thanks to Brad Mondo!). Consider these beauty DIYs the ultimate form of self-care and a new bonding experience to enjoy with our girlfriends once we can have them over in our homes again.
7. Diversify your income streams
It's not rocket science, one of the best ways to save more money is to simply earn more money. Easier said than done, right? Well, these days there are many ways to earn money outside of your full-time gig.
Put the word out to family and friends that you're looking for some extra work and offer services like babysitting, dog walking, lawn mowing, tutoring and cleaning. You can also offer these services to the wider community on sites like Airtasker and Task Rabbit. Are you a freelancer? Make sure you have an active profile on Upwork & Fiverr for extra job opportunities.
Start a side hustle! Look into drop shipping, print on demand or you could even try your hand and get crafty with candle making or resin art. If you can sell a digital product, even better, as there are no overhead costs related to shipping/packaging/stock. Become a virtual assistant, start a blog and earn through affiliate links, complete online surveys for a fee, do translation work — the possibilities are literally endless.
Note: Make sure to keep an eye out for MLMs (aka pyramid schemes) as recruiters are known for praying on people who are jobless at the best of times, let alone during a global pandemic. If it sounds too good to be true, chances are it's most likely a scam.
8. Track & review your spending
One of the easiest ways to overspend is to turn a blind eye to your shopping habits. I'll put my hand up and openly admit that I was guilty of this for many years. If I can't see it, it doesn't exist, right? Wrong! By making sure you know exactly where every single pound is going, you'll be able to determine where you're wasting the most money. The best way to approach this is to review your bank statements with a fine-tooth comb and look out for any reoccurring subscriptions you may have forgotten to cancel. Most banking apps will also lump your transactions into categories so you can easily review where you're spending the most money. For years I naively assumed I was spending a ton of cash on clothes & makeup when on closer inspection it turns out I was throwing the most money at alcohol and takeaways, which was an eye-opening reality check indeed.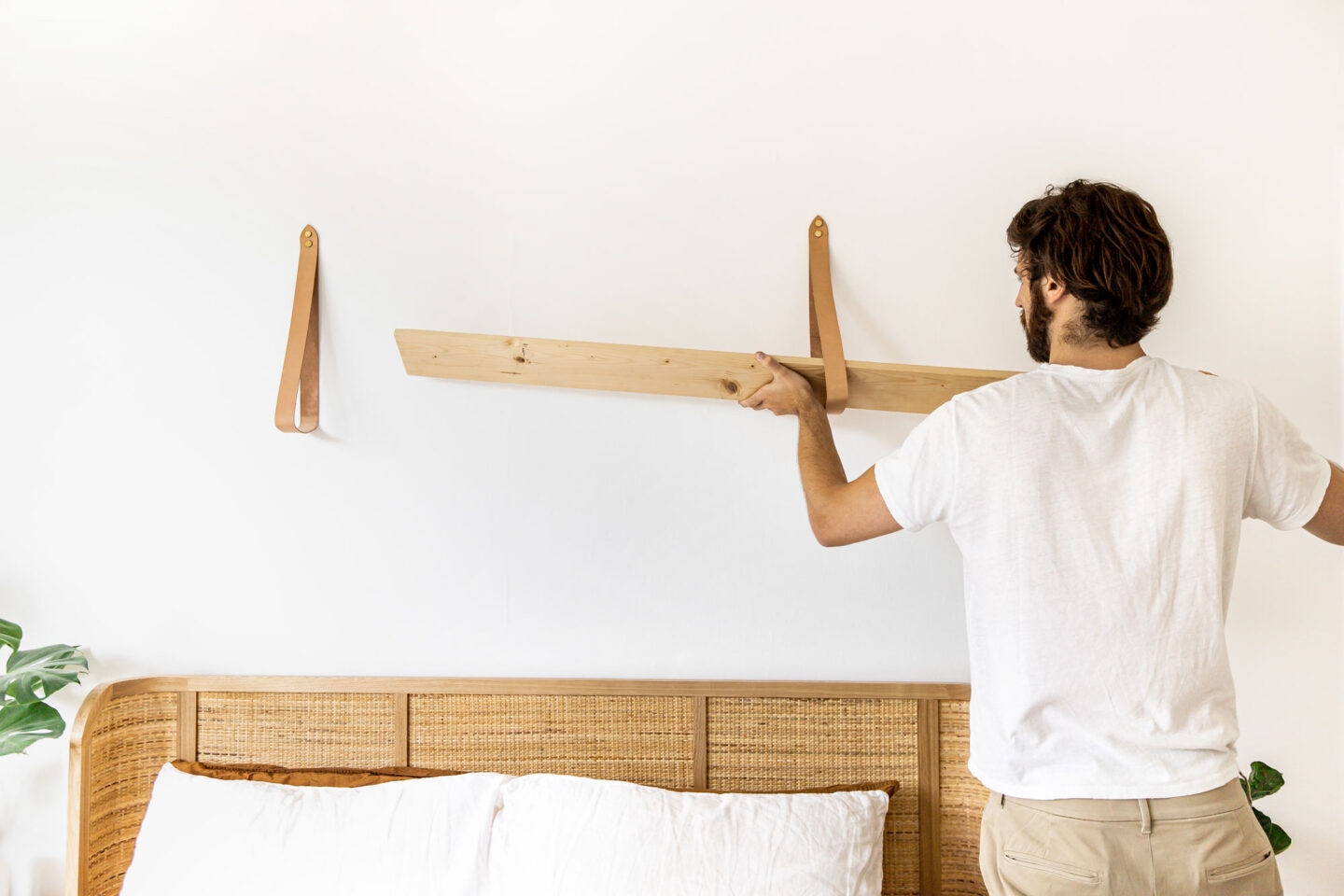 9. Upcycle & recycle
Instead of splashing out on new home furniture and decor, try to "shop from your home" and see what you can upcycle. Thanks to the world wide web, there is a never-ending feed of DIY tutorials – never underestimate what a fresh lick of paint can do! Some of my favourite pages to follow for DIY tutorials and upcycling inspiration are Oh Abode and Grillo Designs. Click here to read my Easy DIY Shelf Tutorial, which will only set you back £35 in materials.
Tip: join your local Facebook community page. I am a member of the Merton Council Facebook group and you wouldn't believe the number of free shit people giveaway, so make sure your notifications are turned on.
10. Put your savings out of reach/sight
Out of sight, out of mind. It's all too tempting to buy that new designer handbag when your savings account is only a click away. My advice? Put the bulk of your savings in a 95-day account. By putting your money in a notice savings account, you'll be offered a higher interest rate. And when you can't withdraw any money without 95 days notice, you're less likely to splurge on impulse. It's important to keep a rainy day or emergency fund that is easily and instantly accessible but any money saved outside of that, lock it away. Even better put some of this money into stocks… which leads me to my next point.
11. Don't be scared to invest
In the past you may have thought that trading in stocks was reserved to the typical Wall Street white male type, however, these days it's never been easier to get into investing. It might sound daunting however there are a million and one apps and resources at your disposal to get you started. Even investing a small amount in stocks every month you're more likely to earn more than leaving your money sitting in the bank.
It's one of the most recommended books for a reason and if you haven't read it yet make sure to read a copy of The Barefoot Investor, ask around and see if a friend or family member already has a copy, it's a game-changer. Also look into micro-investing apps such as Plum, Moneybox and Nutmeg.
12. Make sustainable swaps & save
By making sustainable swaps on everyday items, you can easily be saving hundreds over the course of the year. Swap cotton pads for reusable bamboo pads which you can easily rewash and reuse. Use reusable silicone bags or beeswax wraps to store leftover food. Use a metal tea strainer and switch to loose leaf tea which is cheaper and more eco-friendly. A biodegradable shampoo bar will last longer than a normal bottle and is completely plastic-free. I swear by oeriod underwear, it's a bit of money upfront however it's so much better for the environment and you'll never have to buy tampons again, I recommend either Modibodi or Thinx. For a low-cost alternative, use a menstrual cup (they last up to 10 years).
13. Meal prep & buy groceries online
If you've ever taken the time to review your spending habits and I mean really review them, I'm sure you have found that most of your money goes to food. It's ridiculous, isn't it? Those little snack runs to Tesco sure do add up over time. By cooking at home and preparing meals ahead of time, you're less likely to give in to temptation and avoid that £10 lunch deal on your work break.
And don't get me wrong, planning for meals can be exhausting so consider using a company that can do the decision work for you. There are a plethora of meal delivery services on hand these days so you don't have to lift a finger other than to click add to cart. Some of these meal plans are on the expensive side, so personally, I love to use Simply Cook as an affordable alternative. We have a fortnightly subscription where each box costs £7.99 and consists of four different recipes which can easily make 16 servings. You do need to buy the fresh ingredients yourself, such as your meat dairy and carbs, however you'll save so much money not having to buy the small items such as herbs, sauces and all the things that make the meals taste amazing *chefs kiss*. Our meals come to £2.50 per serving. If you want to give it a try, click here to get a free meal box with 4 recipes + free delivery.
Another way to save money is to do your grocery shopping online. Most supermarkets offer free click & collect which means you're less likely to overspend when you can mindfully select all your required ingredients rather than buying food you don't actually need because you've walked aimlessly through the aisles. When you shop online you have more time to make budget-friendly decisions and you can do it from the comfort of your own bed.
Tip: Going veggie is another way to save money. Try meat-free Mondays as an easy way to cut down on your meat consumption. Here are some of my favourite veggie recipes: Butternut Squash Risotto, Halloumi Tacos or Roasted Aubergine Orzo.
14. Unsubscribe & Unfollow
Go through your bank statements and carefully review your monthly subscriptions. See if you can split the costs of Netflix with other family members or friends. I save half the cost of my Adobe Creative Cloud subscription by going halves with one of my friends who's also a graphic designer (you can have two logins per account!).
Make sure to unsubscribe from any newsletters and mailing lists from online stores. If your inbox is constantly flooded with sale updates, it's no surprise you're mindlessly spending more than you intended. Unfollow shops on Instagram and Facebook too. You could go one step further and unfollow a few influencers who are most likely influencing you to overspend at Zara.
15. Don't be brand loyal, it'll cost you!
Do you always shop at Tesco out of habit or at Waitrose because it's walking distance to your flat? Have you stayed with your phone provider because you simply cannot be arsed with the effort of changing plans? By staying loyal to brands out of habit or laziness, you could easily be overspending. Use comparison websites like moneysupermarket.com, gocompare.com or uswitch.com to see where you could be saving on your insurance, broadband, gas + electric and more.
Tip: It's always worth haggling with your current provider. Call them up and let them know you found a better deal with another competitor, chances are they'll offer you an even better price in order to keep you as a customer. Click here for an amazing guide that will help you negotiate a better deal.
16. Try the no-spend challenge
It sounds extreme, however, the no-spend challenge is one of the most effective money-saving habits you could adopt. How does it work? Challenge yourself to go a period of time (say a day, weekend, week or month) without spending any money outside of the essentials like rent, bills & groceries. It's easier to stick to this restriction knowing it's only for a limited amount of time. Personally, I choose to have a no-spend weekend every month which means no cocktails, no brunches and no unnecessary purchases. Instead, I use these weekends to catch up on chores, life admin or simply have a duvet day with my favourite Netflix series.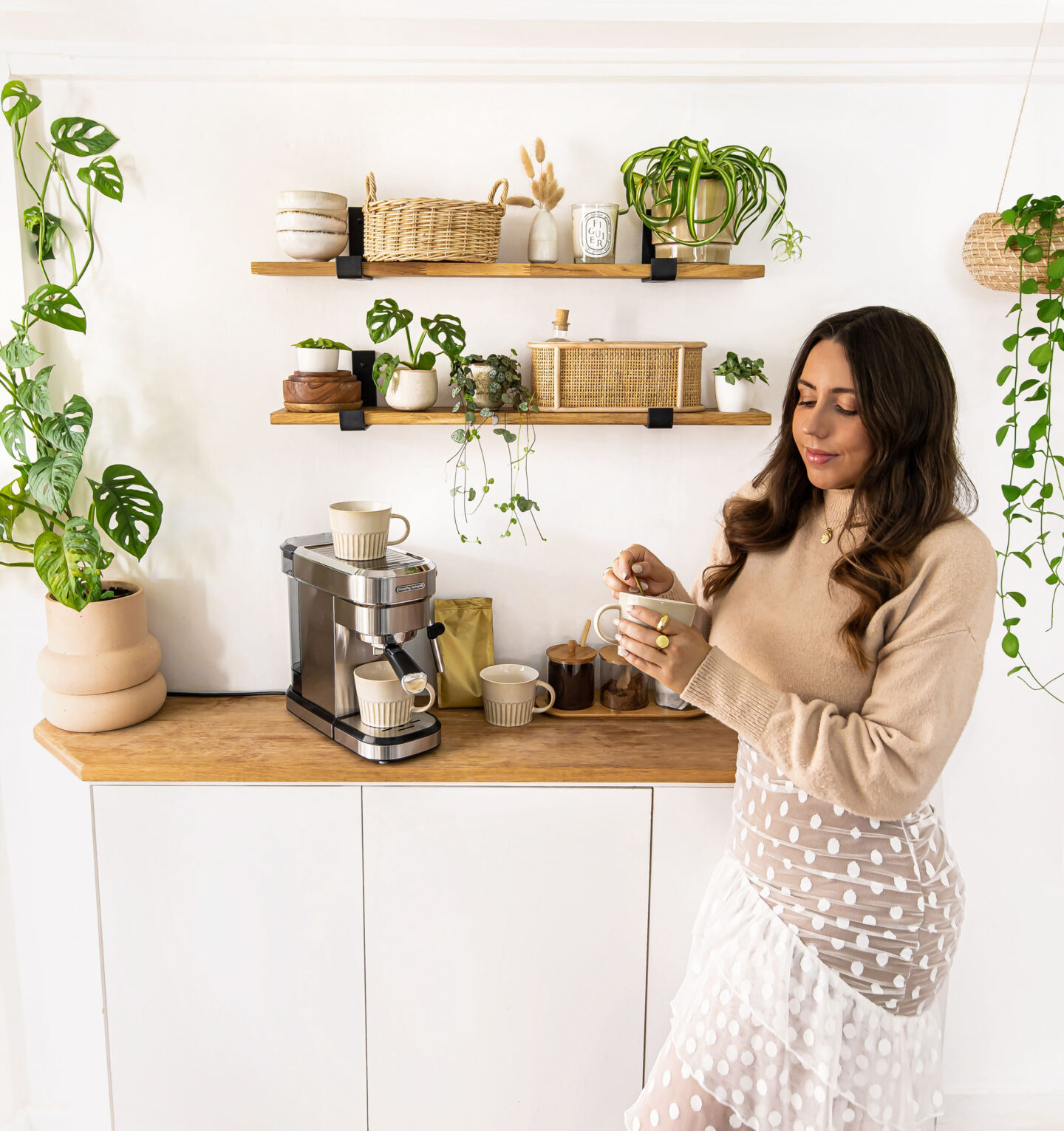 17. Become your own barista
Look, everyone has their vice — it could be smoking, overpriced cocktails, or trashy magazines. And if going for an Artisan coffee brings you joy, you do you and keep doing your thing. On the other hand, those £3.50 flat whites (London prices innit) quickly add up. Since using our Espresso Machine, we've been able to save hundreds on our coffee addiction. The key is making sure your machine has a good steaming wand, as it's the perfectly frothed milk that will trick you into thinking you're at your favourite café.
You don't need to fork out for an expensive machine either. This Morphy Richards Espresso Machine is £119 – it does the job and it's quite compact so it doesn't take up much counter space.
Tip: Make sure to have a reusable coffee cup and water bottle so you save money when you're out and about. A lot of cafes offer a discount when you BYOC (bring your own cup).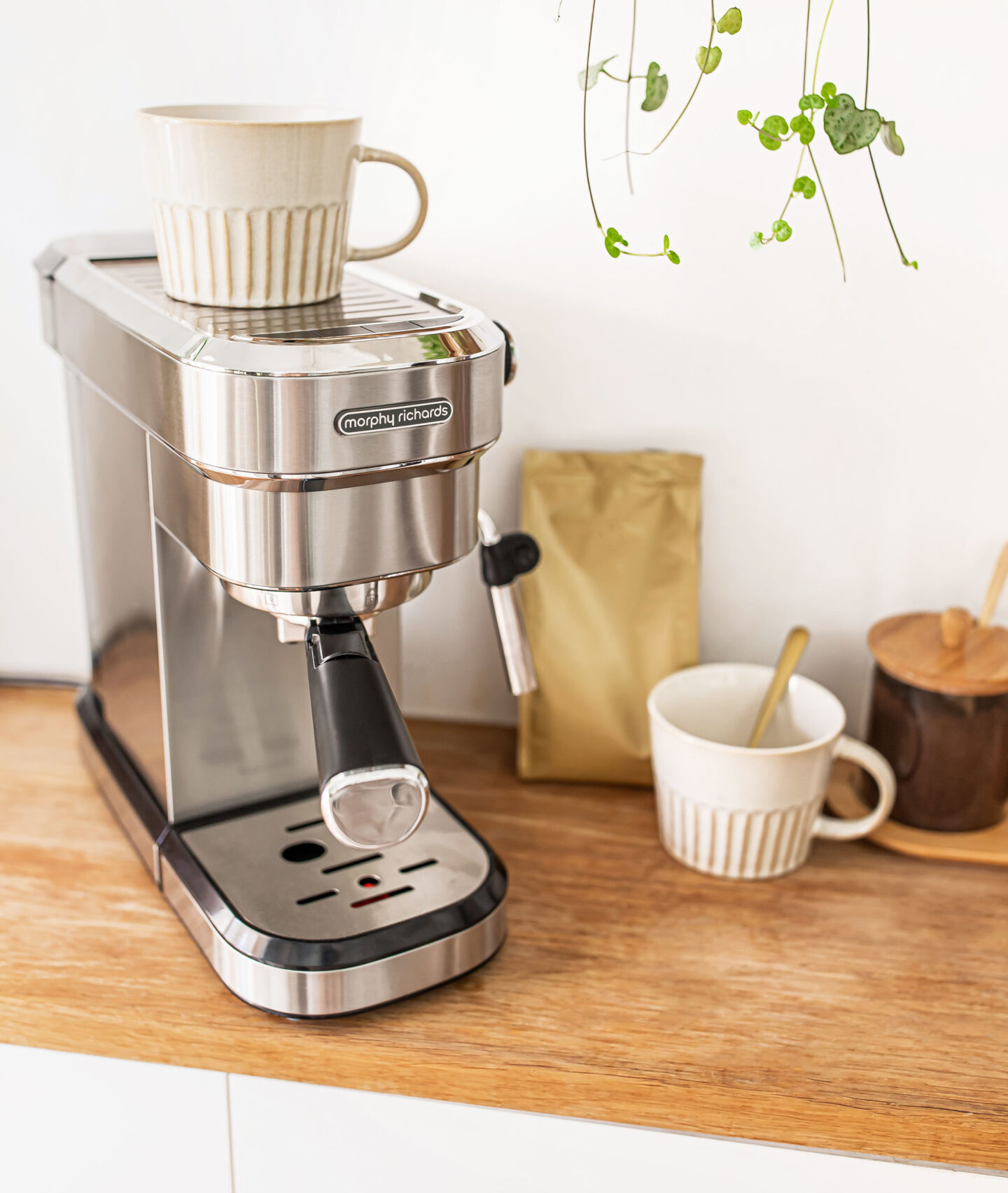 18. Create a wishlist
This little trick has saved me thousands on impulse purchases. Every time I get the urge to buy something new, be it a Diptyque candle or a new bikini (in the middle of winter, really?), I write the item down in a 'wishlist' aka the Notes app on my iPhone. Then, at the end of each month, I review this wishlist and allow myself to pick one item to buy. 9 times out of 10 when I come to review the wishlist, I realise I no longer want or need any of the items.
Tip: This wishlist comes in handy at Christmas and your birthday when your parents are begging you to tell them what you want.
19. Say no to fast fashion & fast trends
Buying sustainable clothing is a habit only the privileged and slim-bodied can easily access, so while some of us might only be able to afford fast fashion, I'm sure we can all be a bit more mindful about our wardrobe purchases and save some money in the process. My advice is to buy less into trends: ask yourself, is this neon green snakeskin printed top going to be fashionable in 5 years time? Personally, my wardrobe is filled with neutrals and timeless prints like stripes, polka dots, check & houndstooth that have stood the tests of time. By adopting a capsule wardrobe and buying second-hand/vintage where possible, you'll save hundreds.
20. Get money back with TopCashBack
If you simply *have* to make an online purchase, did you know you could actually be earning money back on your shopping necessities? Sites like TopCashBack let you earn pounds on over 5,000 online retailers such as eBay, John Lewis, Net-a-Porter and Nespresso, to name a few. You can easily earn cash on reoccurring purchases such as your phone bill or on big-ticket items like a new appliance or overseas holiday. Members of TopCashBack earn on average £345 a year and it's completely free to join.


Related:
Enjoyed this article? Read more lifestyle posts here.

Want to save this post? Pin it for later below! Follow me on Pinterest.