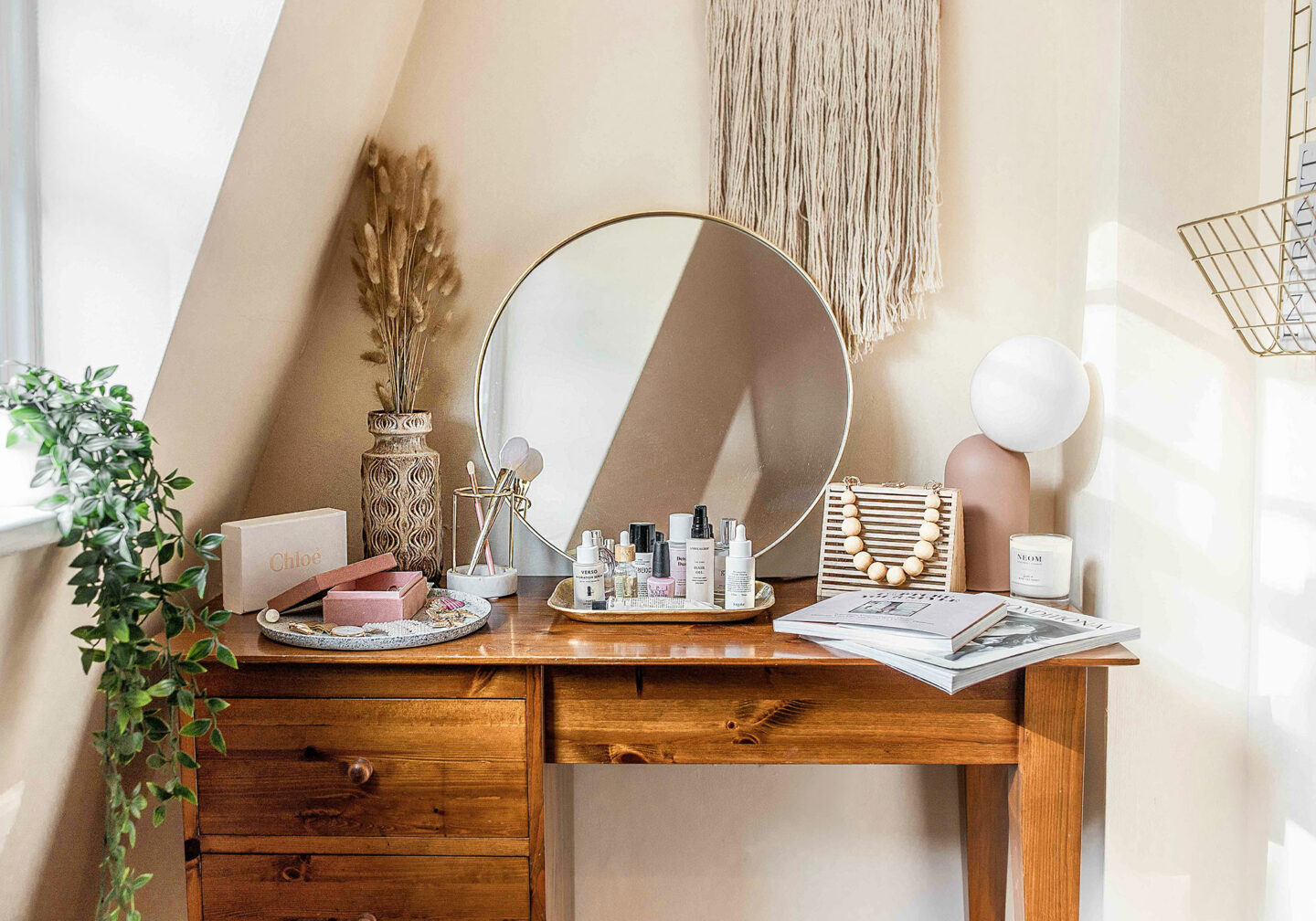 Bedroom Makeover Time!
Everyone has that one corner in their home that you turn a blind eye to. It's about as easily as forgettable as the 4th member of Destiny's Child, whatever her name was. I had one of *those* corners. Though one day it reached a point where I couldn't ignore this unloved area any longer – it was time for a bedroom makeover! *cue makeover montage music*
A bit of context: If you don't know already, I'm a renter. My landlord lives overseas so any of my requests take them at least 6-8 business WEEKS to respond to. I've lost count of the times I've asked sweetly (yet firmly) if they could put some of their pre-existing furniture into storage. However, all my requests fell on deaf ears.
There was one piece, in particular, I wanted to GTFO: a wooden dressing table – covered in stains from ghosts of renters past. Although I definitely get more of a school desk vibe from this four-legged beast. To say the least, it's uninspiring. I mean, I already have a desk and I tend to do my makeup from the comfort of my bed (messy, I know). So I shoved it in a corner, filled the drawers with pretty stationery I'll never get around to using, and I… fuggedaboutit!
However, after spilling my liquid foundation on my linen bedsheets one too many times, I had reached my breaking point. It was time to give this desk/dresser/eyesore a little TLC. If I can't get rid of it, why not make the most of it, right? Absolutely. Wayfair very kindly gifted me with a selection of homewares to spruce up my bedroom and make this makeover possible.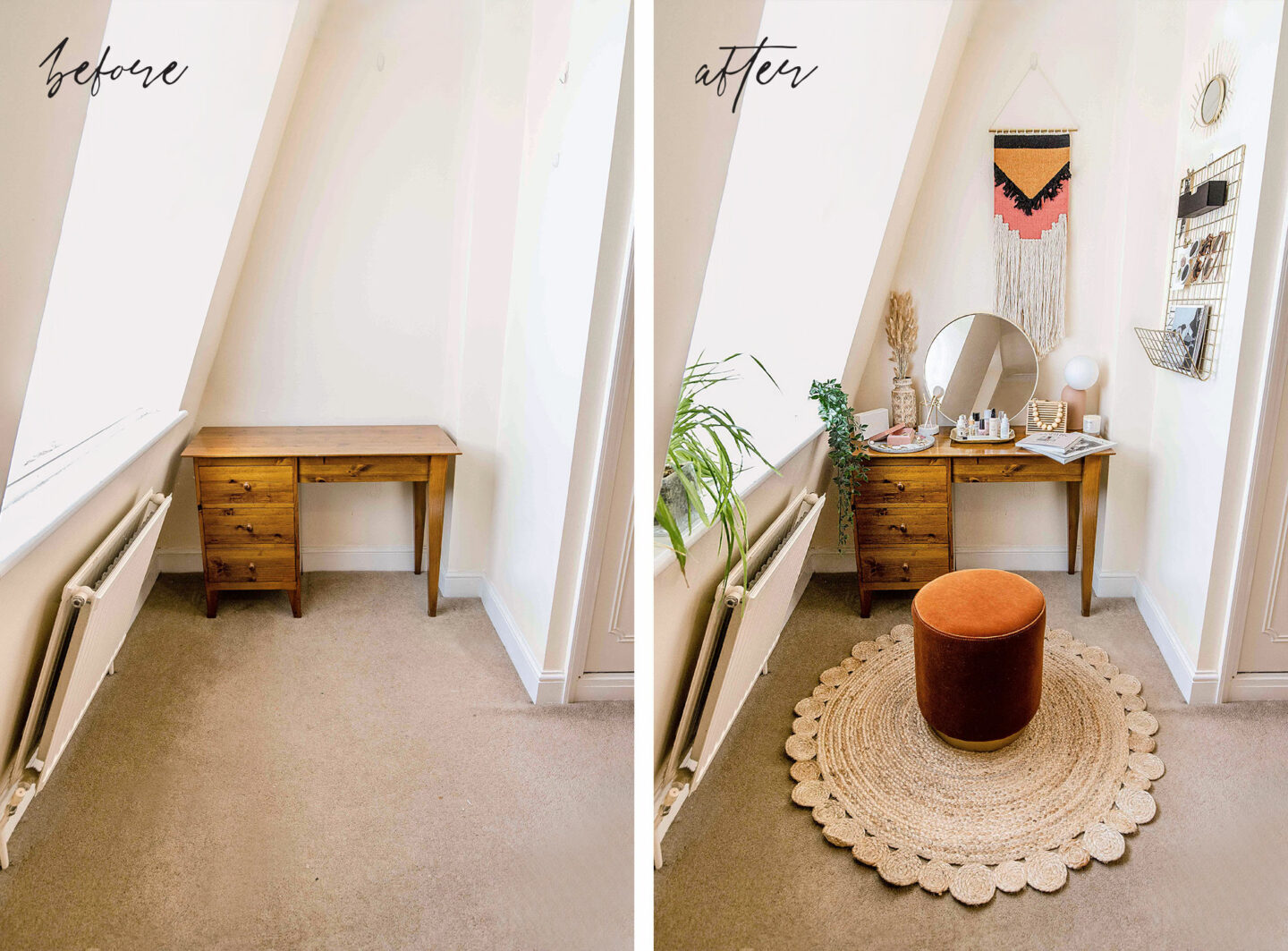 no products
Starting practically and logically, I needed somewhere to plant my patootie. Something comfortable because we all know how long it takes to dry your hair amirite ladies??? This pouffe has a striking gold base and is wrapped in a luxuriously soft velvet which is uber-comfy to perch on. I've gone for the Burnt Orange however it comes in Blush Pink, Electric Blue, Powder Blue & Storm Grey for all your millennial colour scheme needs.
Next? A rug to cover the carpet stains, duh! I love this handwoven circle rug. It's 100% jute, stain-resistant and makes me feel like I'm residing in a Balinese beach (a girl can dream).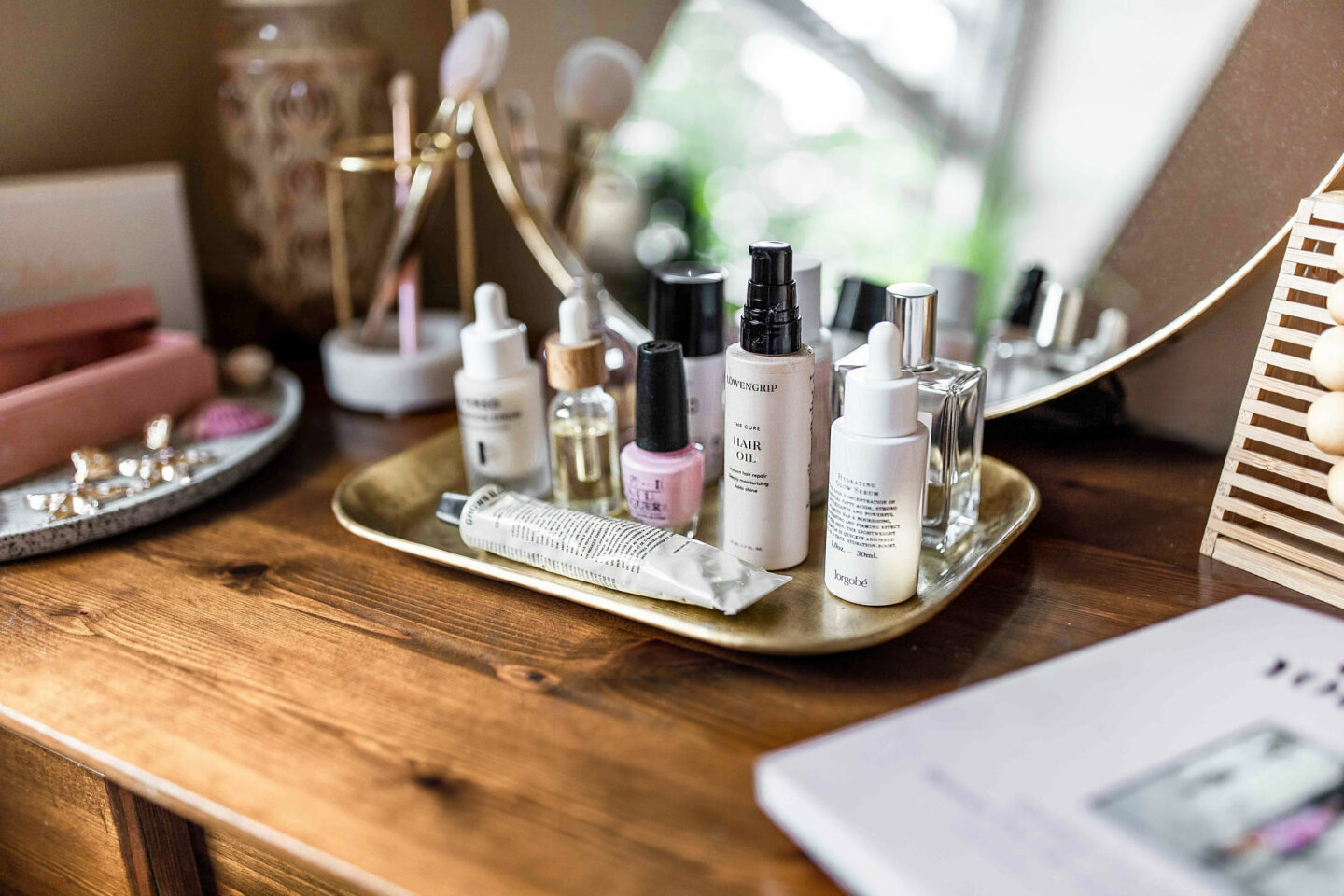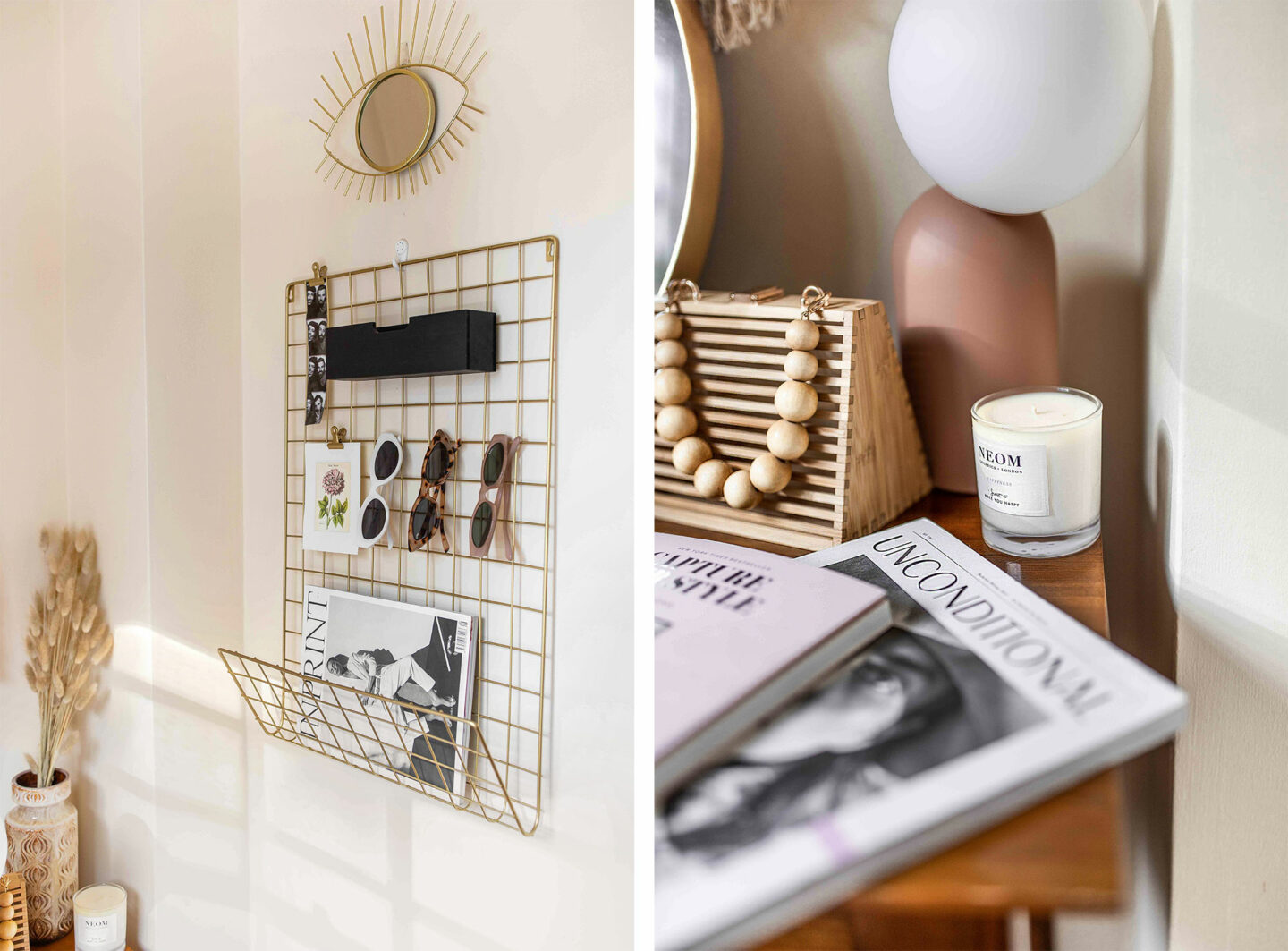 Keeping with the gold theme, I then added a gold round mirror, a gold vanity tray and a gold magazine rack. Am I dripping in it yet? I love the magazine rack next to my dresser as it's the perfect spot to organise and display beauty products and accessories. I've hung up some of my favourite pairs of sunglasses and added a few personal snaps. The rack comes with matching gold clips and wooden storage boxes, which you could easily paint to match your colour theme.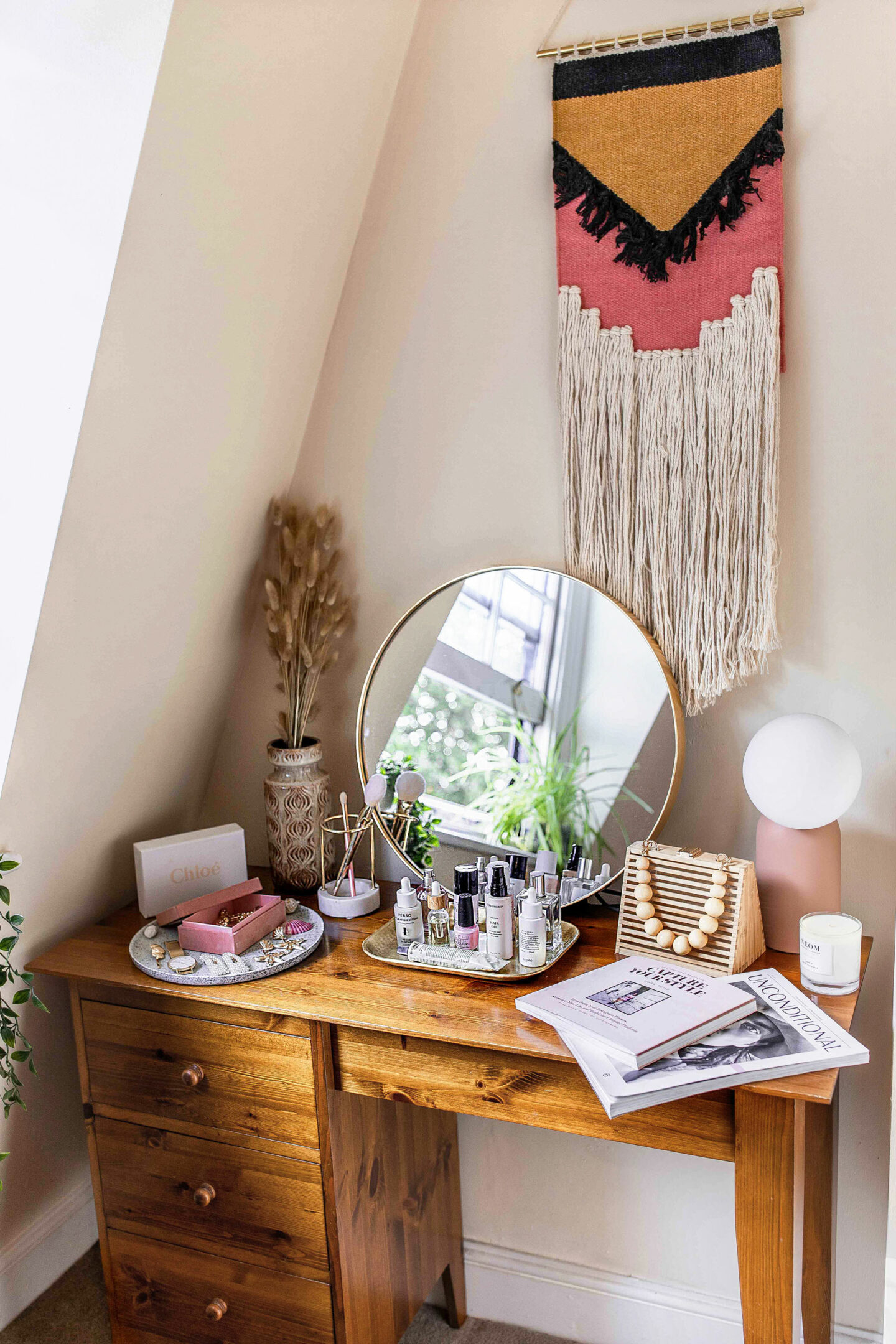 My last and favourite piece – this abstract wall hanging with a long tassel trim. I used a clear Command hook to hang up this to avoid my landlord having beef with me. This definitely completes the makeover and adds a punchy pop of colour.
I'm very chuffed with my DIY makeover and the fact I have avoided any hard labour or nails, paint, tools etc is a big win for me. As always, I think this space could do with a few extra plants – not like I needed an excuse to make a visit to Columbia Road Flower Market ASAP.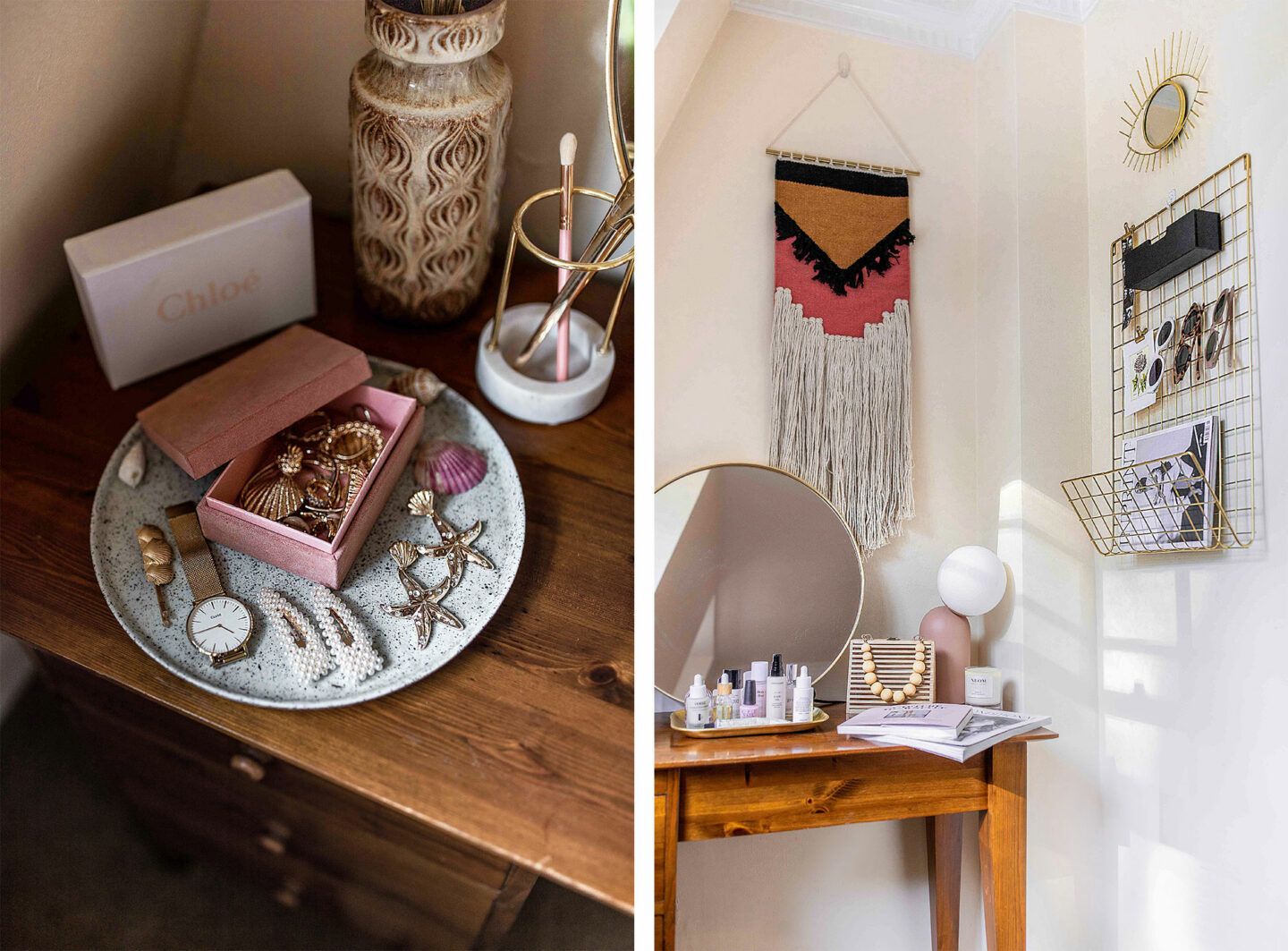 no products
Related:
Looking for more styling tips? Read my post: 5 Bedroom Decor Ideas.
Looking for more styling tips? Read my post: Living Room Makeover.