Living Room Makeover for Summer
Mercury Retrograde strikes again! I've been feeling a bit meh and uninspired lately, and even though Mercury has officially finished it's backwards orbit, I can't help but look both inwards and outwards for some creative #inspo. As a freelancer who spends 90% of the time working from my living room (not my bedroom as the temptation to nap and bed-close-proximity is my kryptonite), I thought it was high time for a summery update – a makeover if you will.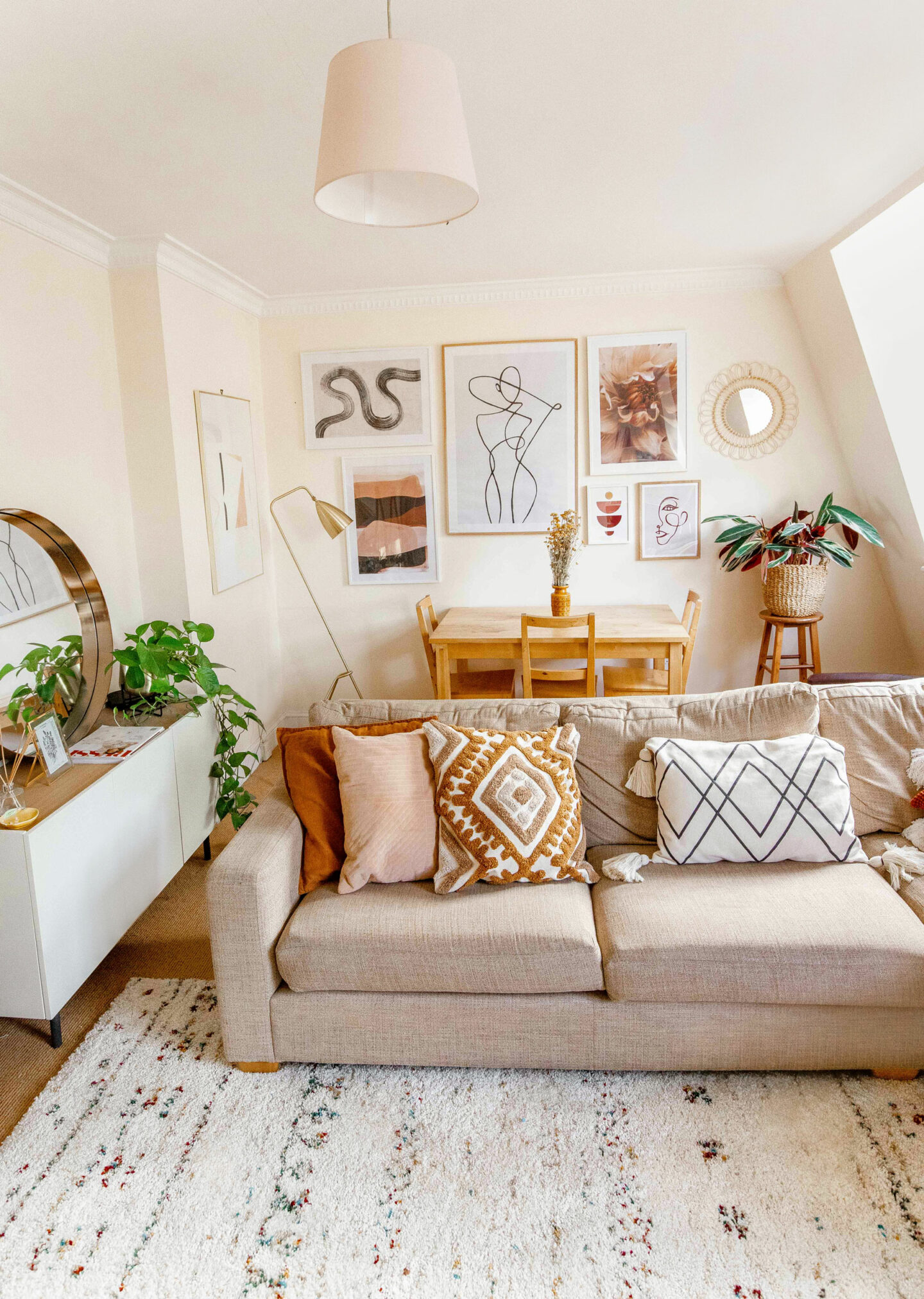 no products
If you follow along at @homewithkelsey, you'll know as a renter I'm very restricted by the amount of DIY or destruction I'm allowed to do within these four magnolia-coloured (ew) walls. So while I'm desperate to get my hands dirty and I often have wet dreams about a dark navy feature wall, today is not that day. Instead, I've given my living room a cost-effective update with some affordable art prints, coloured cushion covers and some old faithful command hooks (a renter's best friend!).
I put up a gallery wall a few months ago, however, since purchasing some more rust-coloured cushions, I felt like there was a bit of a disconnect in my living room colour theme. Desenio very kindly gifted me a selection of new art prints that I could easily replace the old ones with – I just made sure to order the same size so they would fit in the existing frames. I kept my original Antibes print as my hero frame and then just swapped out the dusty pink artworks for a new selection of burnt oranges and reds.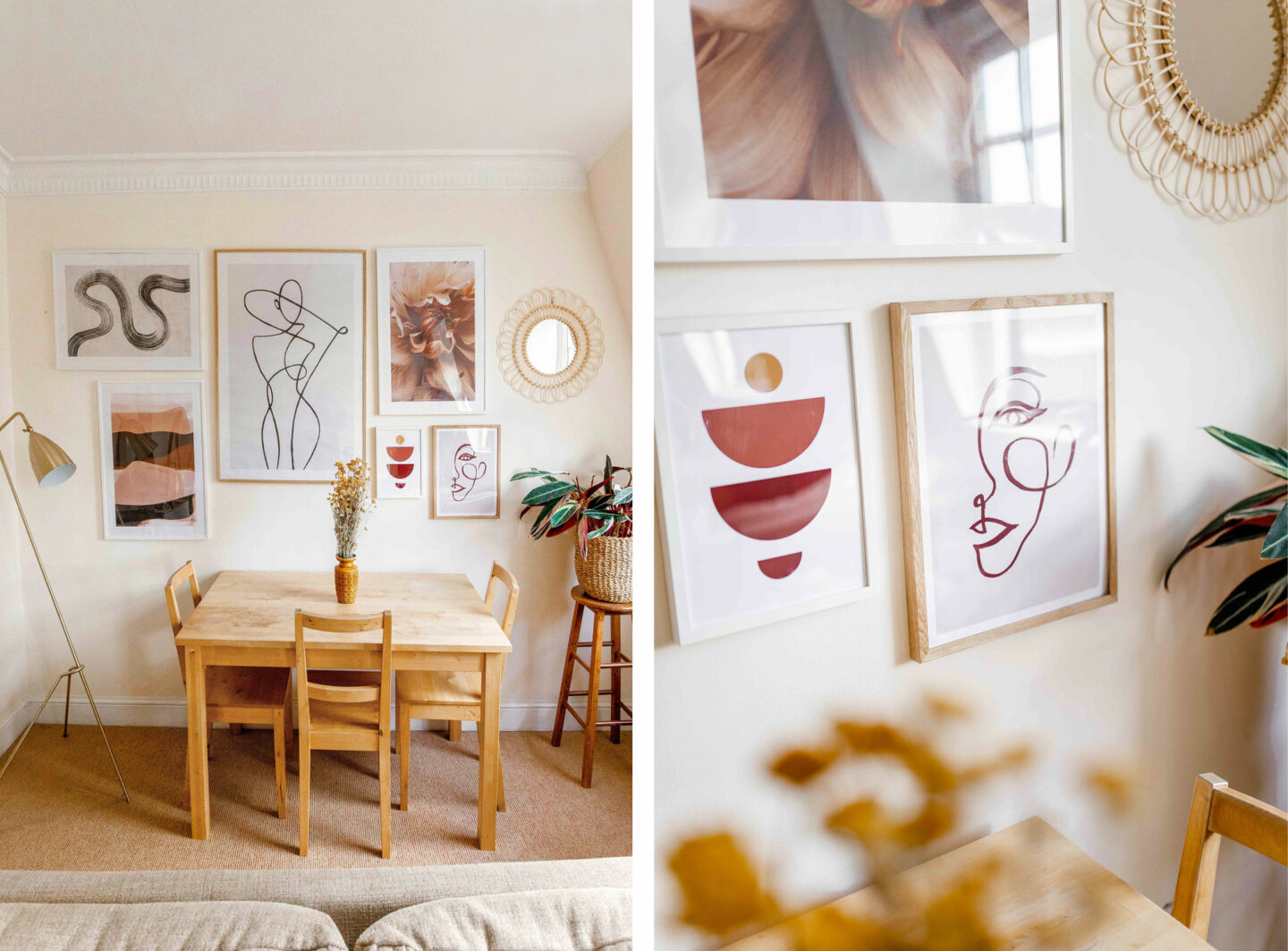 It's so damn easy putting up a gallery wall, you really only need yourself (#independentwoman) and some Command Hooks, I've linked the ones I used here and here. Don't worry if it's not perfect either, mine certainly isn't (and apologies if that triggers you). I think gallery walls should be constantly evolving and to me, the odd wonky frame adds a bit of charm, it's imperfectly imperfect.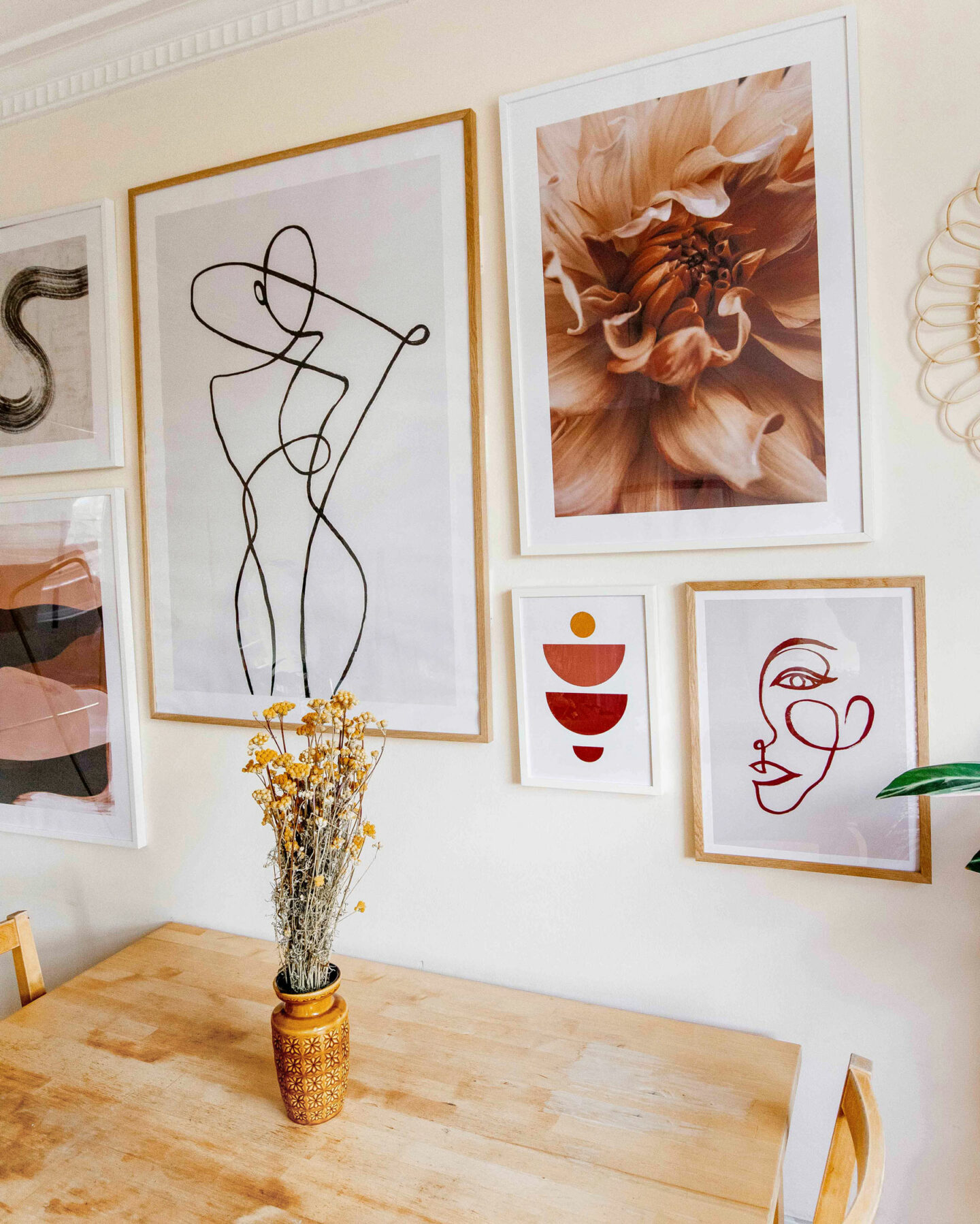 GIVEAWAY TIME
If you're looking to give your room a summery update, then I've got good news for you. I've partnered up with Desenio to give you the chance to WIN a £100 voucher so you can treat yourselves to a bunch of new art prints and frames. For details on how to enter and win this amazing prize, check out my Instagram post below.
View this post on Instagram

Related:
Looking for more styling tips? Read my post: 5 Bedroom Decor Ideas.