— This article contains affiliate links —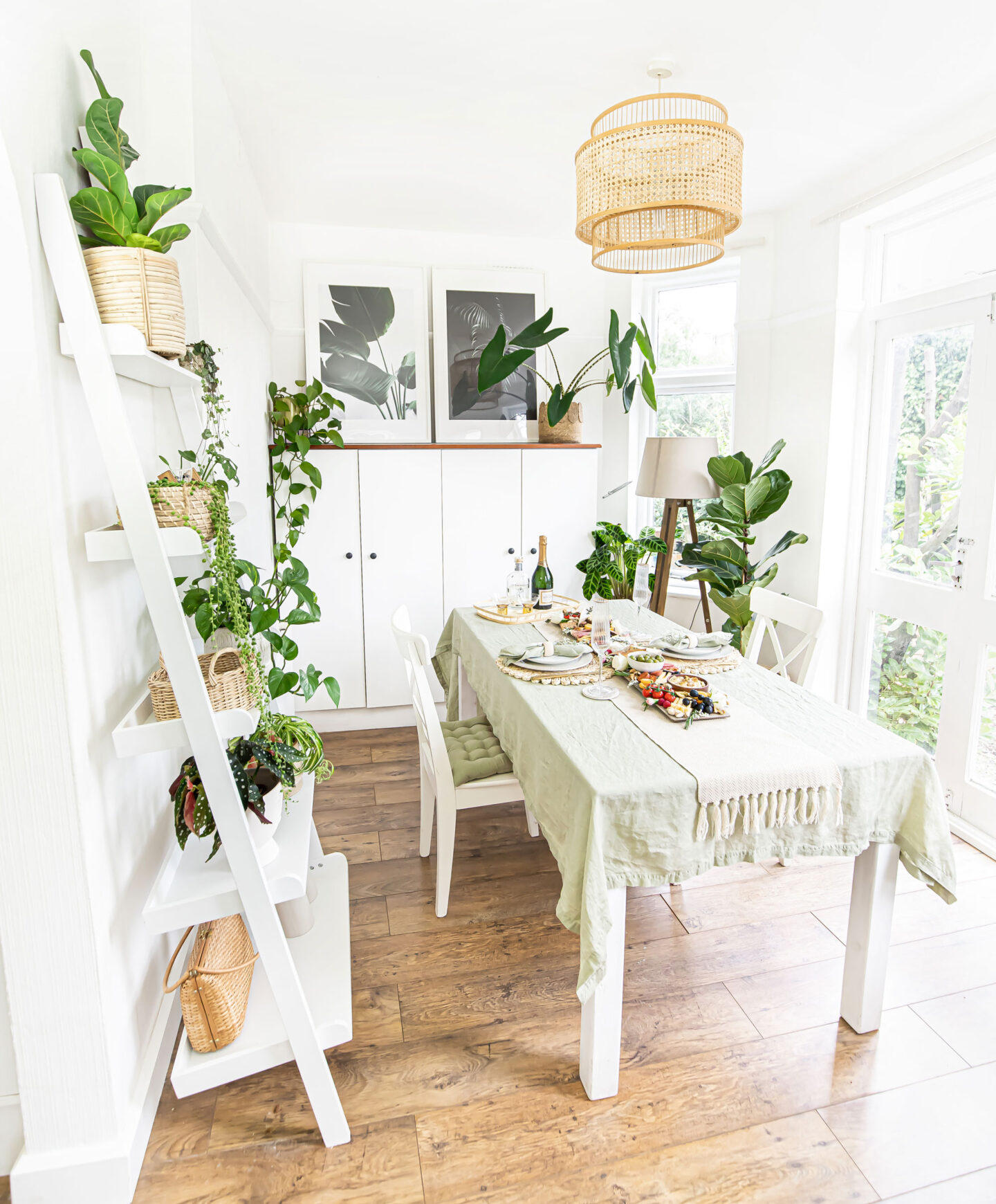 Dinner parties and summer soirees are about to make a comeback here in the UK, now that we can have our loved ones over inside our home once again. We all know that food brings people together, even in the toughest of times. I've enjoyed some of my most joyous moments, romantic gestures and deepest belly laughs sat around a dining table. A beautifully styled table setting is essential for bringing the party together and is just as important as the main meal, drinks and company.
Aesthetically pleasing tablescapes aren't just for the holidays either. You don't need an excuse to dress up your dining room, just follow my simple table decorating tips to bring a bit of magic to your next date night, Sunday roast or Chinese takeaway.

Table Decorating Tips
Curate your colour theme
Adopting a few key colours will help make your table look harmonious and balanced. For colour ideas, look to see what's trending on Pinterest or the new arrivals section of your favourite homewares store. For my table setting, I've used one of my favourite trending interior colours: Sage green. This hue of green is soft and subtle so I've paired it with a range of neutral colours, sticking mostly to whites and warm beiges.
You might take inspiration from the current season or an upcoming holiday: think burnt oranges and browns for Autumn or pretty pastels for Mother's Day. Pick two to three complementary colours and try to avoid clashing hues.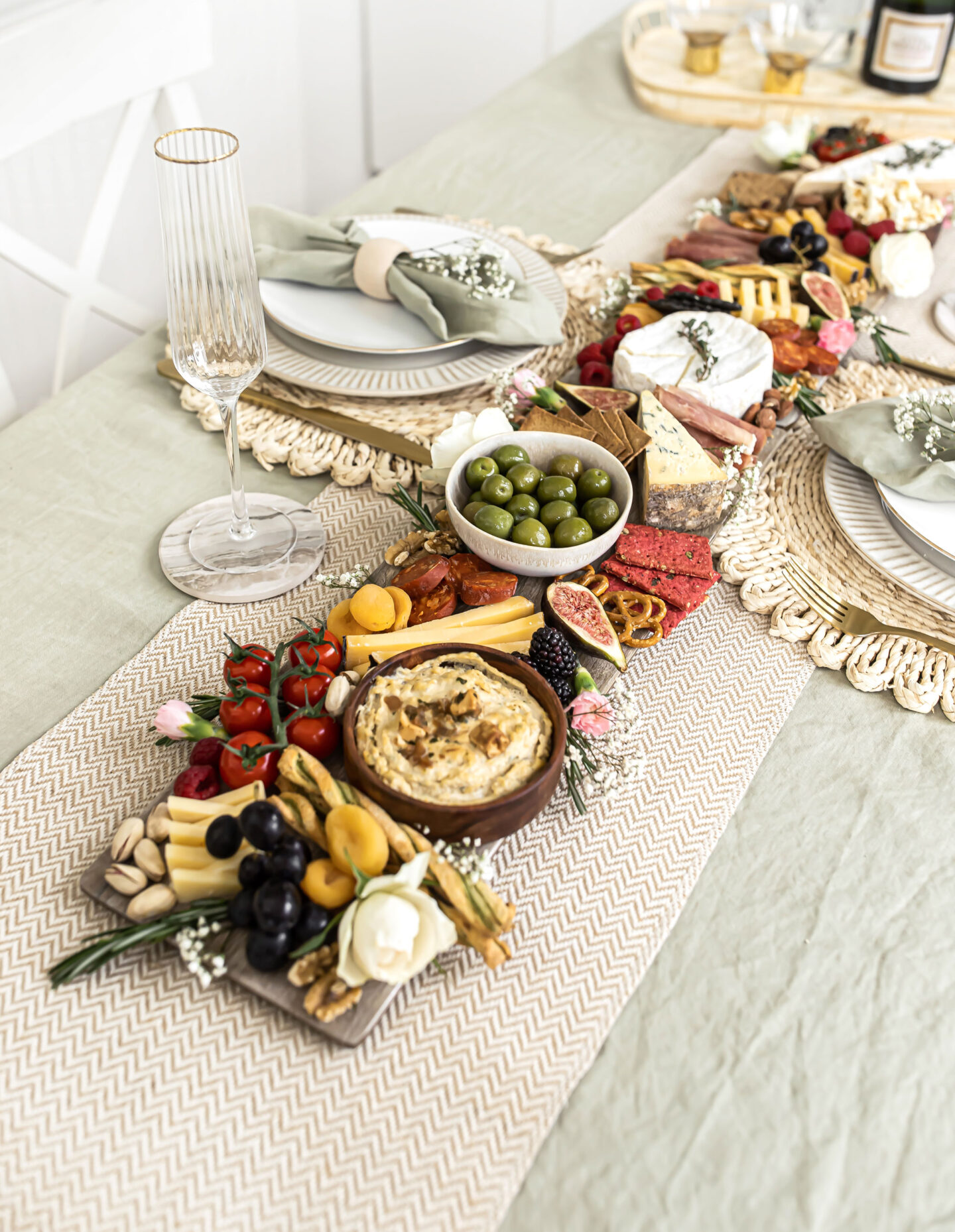 Layer up your linens
A tablecloth doesn't have to just be practical, think of it as your blank canvas — the foundation of your tablescape. Add layers on top of this to create depth and interest. A contrasting table runner will direct the eye towards your display or you can keep it monochromatic, layering similar shades of fabrics on top of each other. I tend to always style with washed linen as it feels light and summery and I don't have to bother with ironing. Placemats don't have to be boring either, I found these braided rattan mats that add a rustic charm while perfectly framing my dinner plates.
Shopr: No products to show.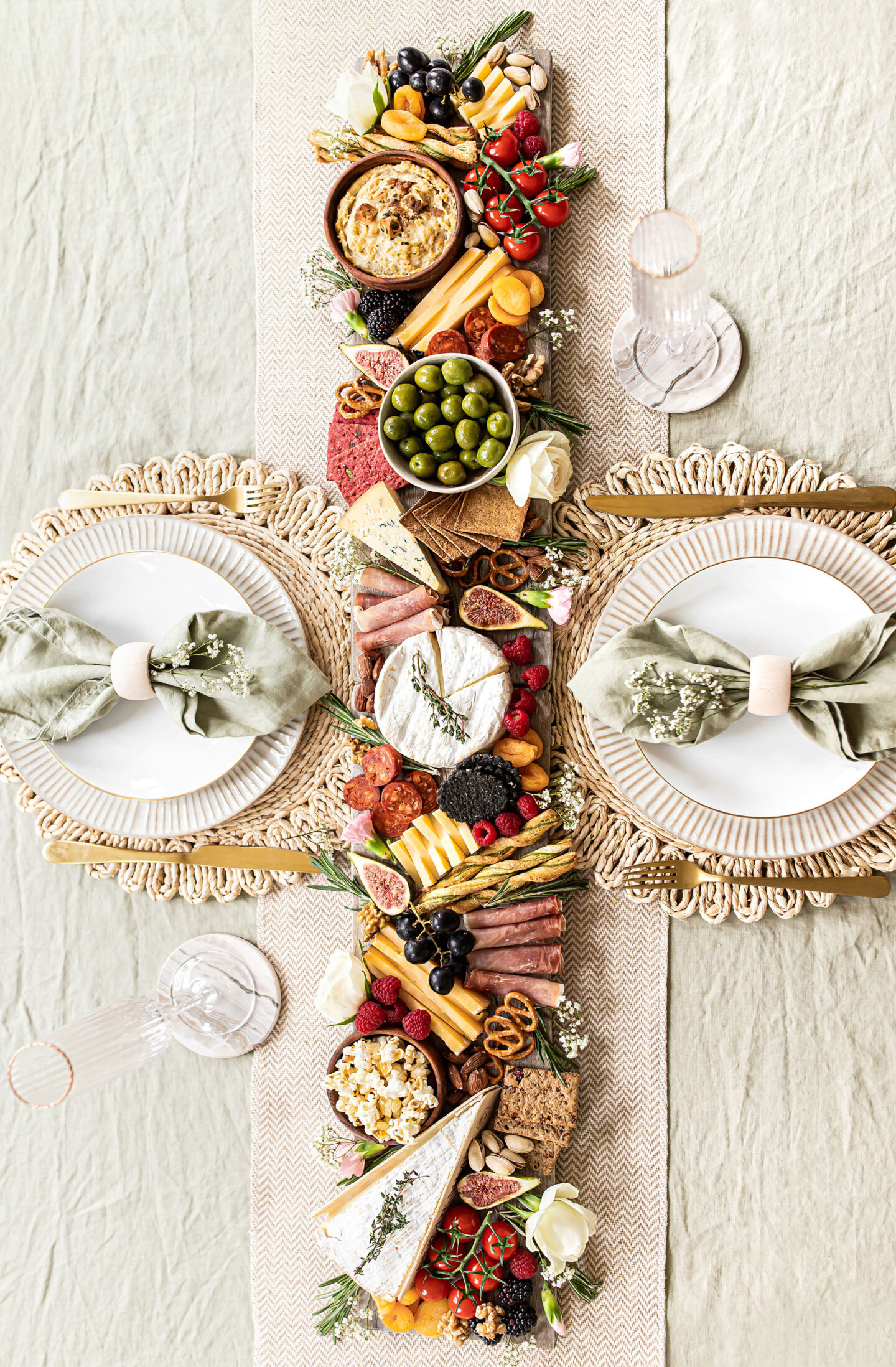 Create a centrepiece
The highlight of any table setting has to be the centrepiece, it's where you can unleash your creativity and inject your personality into your decor. I always recommend working in sets of threes or odd numbers as this looks balanced and most pleasing to the eye, for example, one decorative vase, three bunches of flowers or five candlesticks. Make sure to use varying heights for drama, however, avoid using any objects that block peoples views from across the table.
Go DIY with your centrepiece, you could make your own plant box, spray paint a branch gold, make a terrarium – see what you already have around your home or backyard. If you're limited on table space, your food might end up taking centre stage. I added fresh flowers and sprigs of baby breath to my cheeseboard as a way of creating a food centrepiece.
Shopr: No products to show.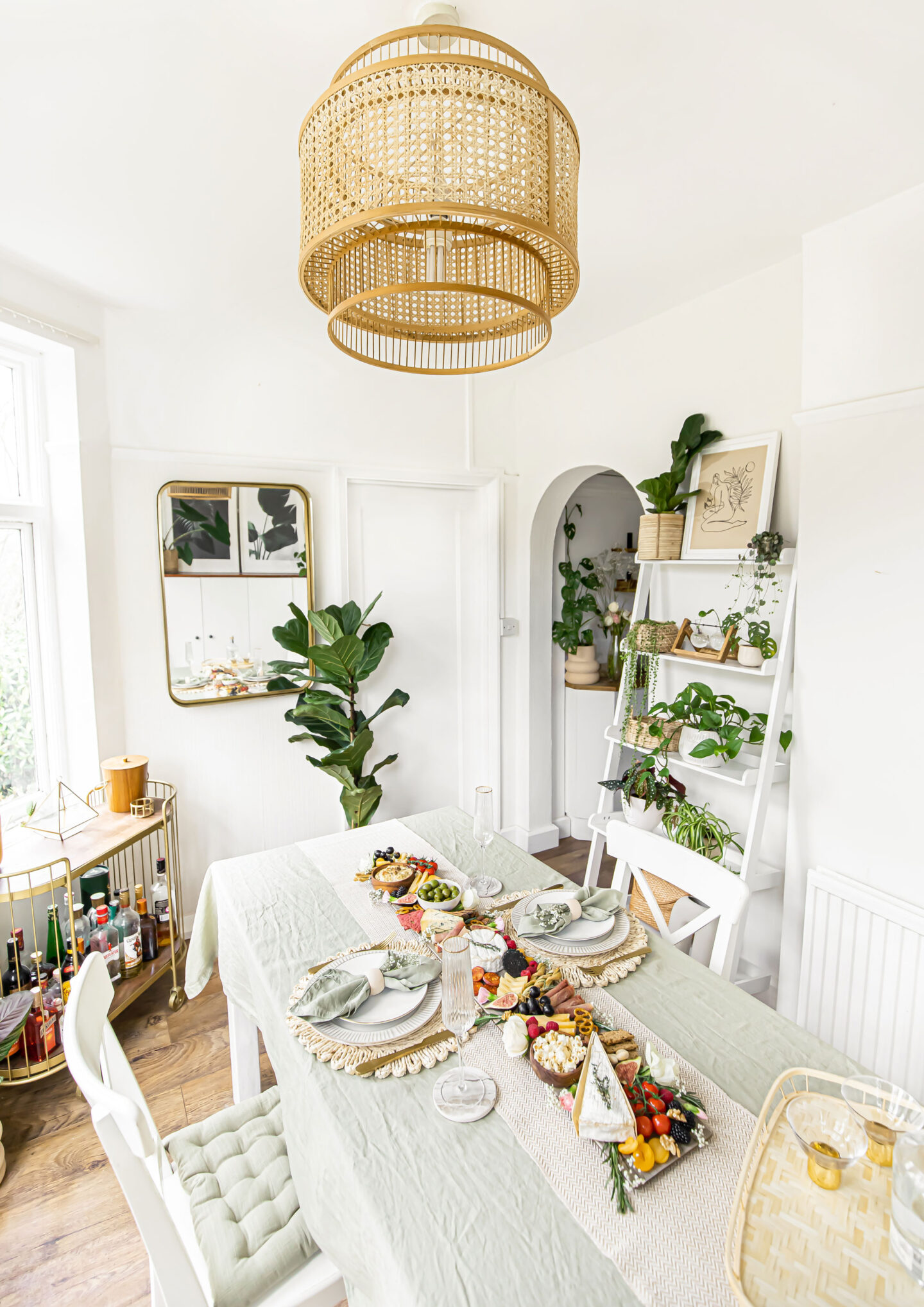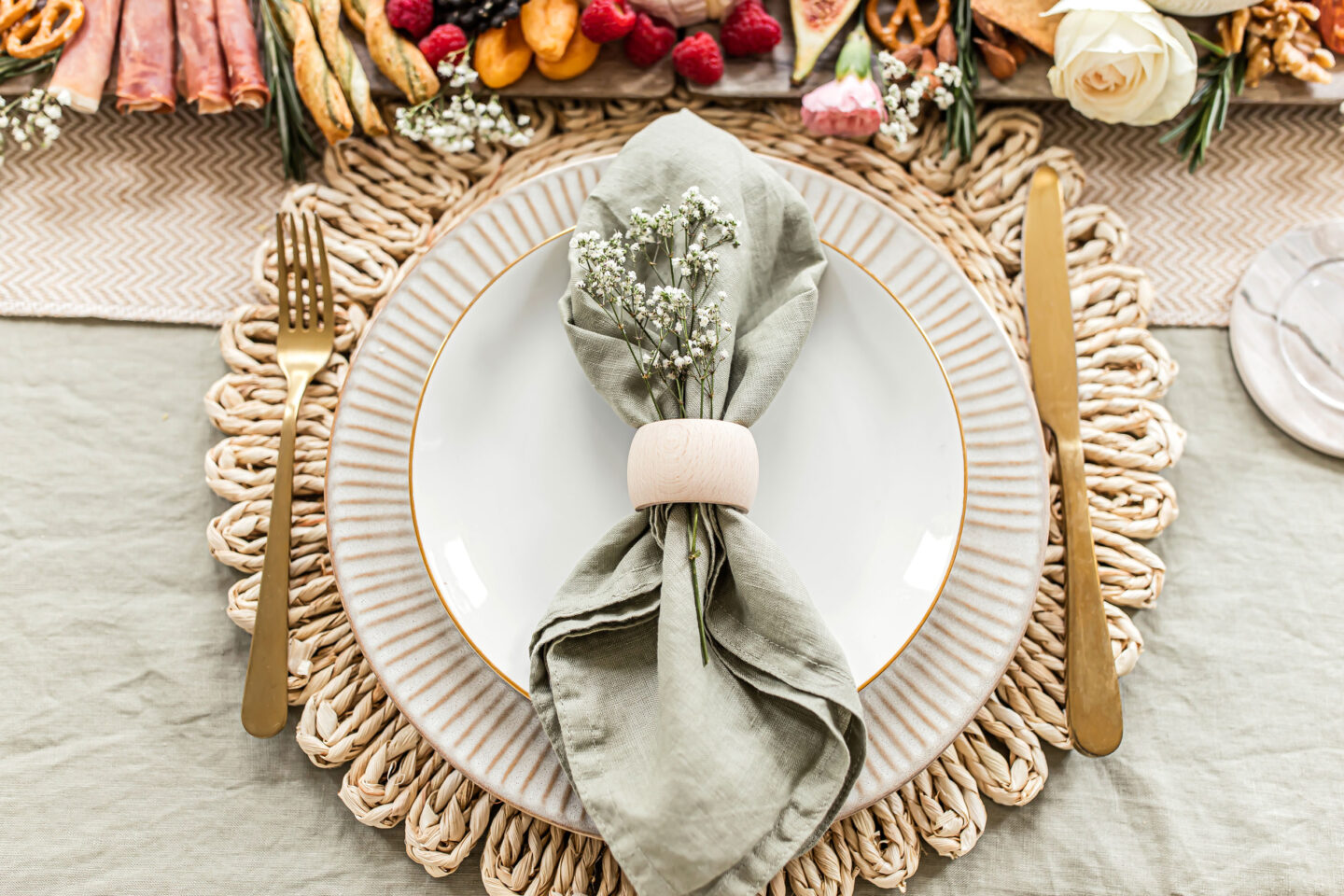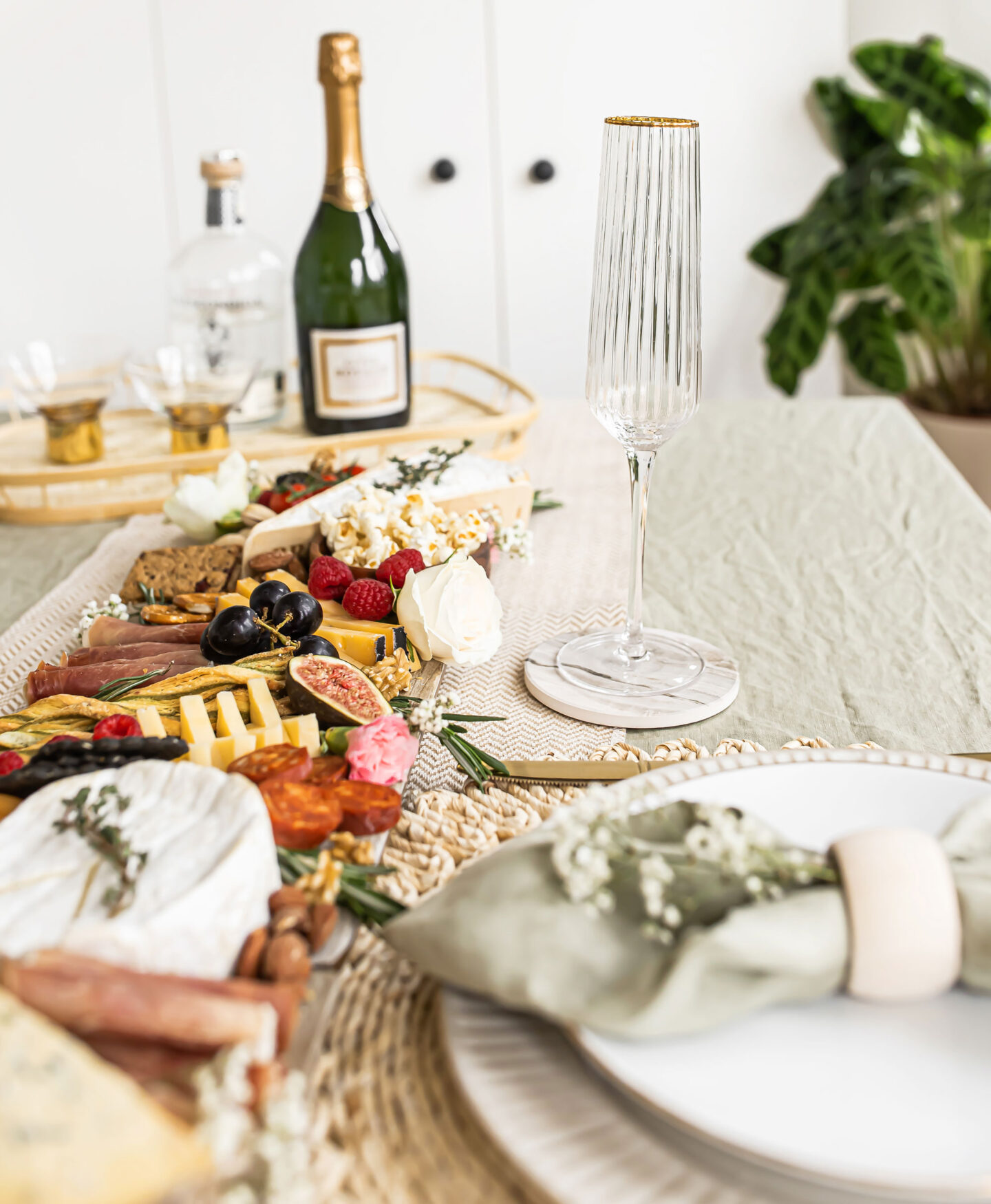 Mix old with new
Head to your nearest charity shop and keep an eye out for any interesting glassware (if shopping for linen, keep an eye out for any gravy stains!). I love these ribbed champagne flutes which have a modern vintage feel. Using antique pieces will add charm to your setting and create talking points with your guests. Borrow your nan's silverware and breathe new life with a modern dining set.
Shopr: No products to show.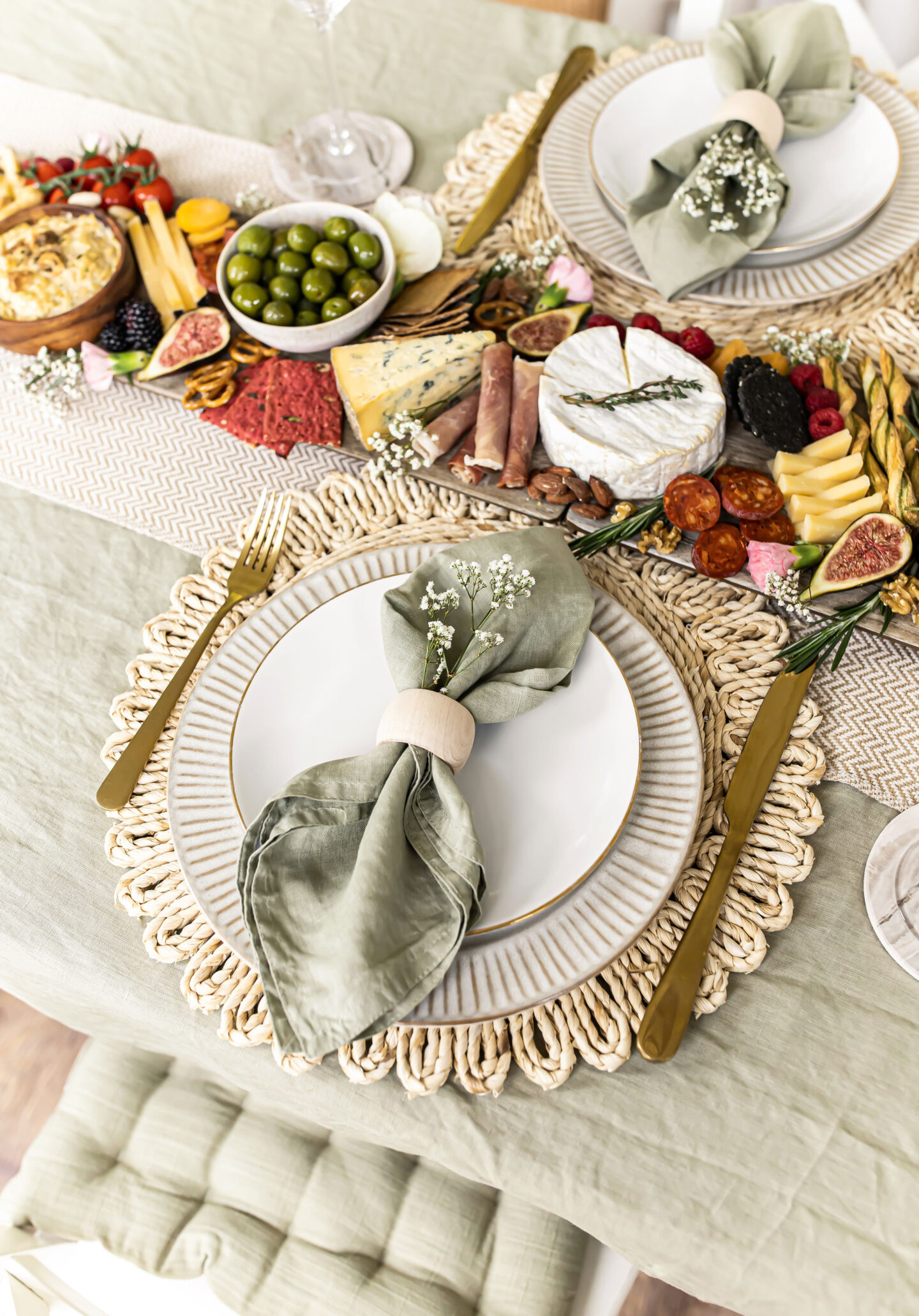 Blend textures & materials
Add dimension to your table setting with a contrasting mix of crockery and cutlery. I've paired organic ceramic plates with these elegant white porcelain plates and a set of brass cutlery – the perfect subtle touch of glam without being too OTT. If you stick to your colour theme you can easily experiment with different patterns and materials. You'll also notice I've styled marble coasters with a chevron print, both in a beige hue.
Shopr: No products to show.


Related:
Enjoyed this article? Find more interior styling tips here.

Want to save this post? Pin it for later below! Follow me on Pinterest.